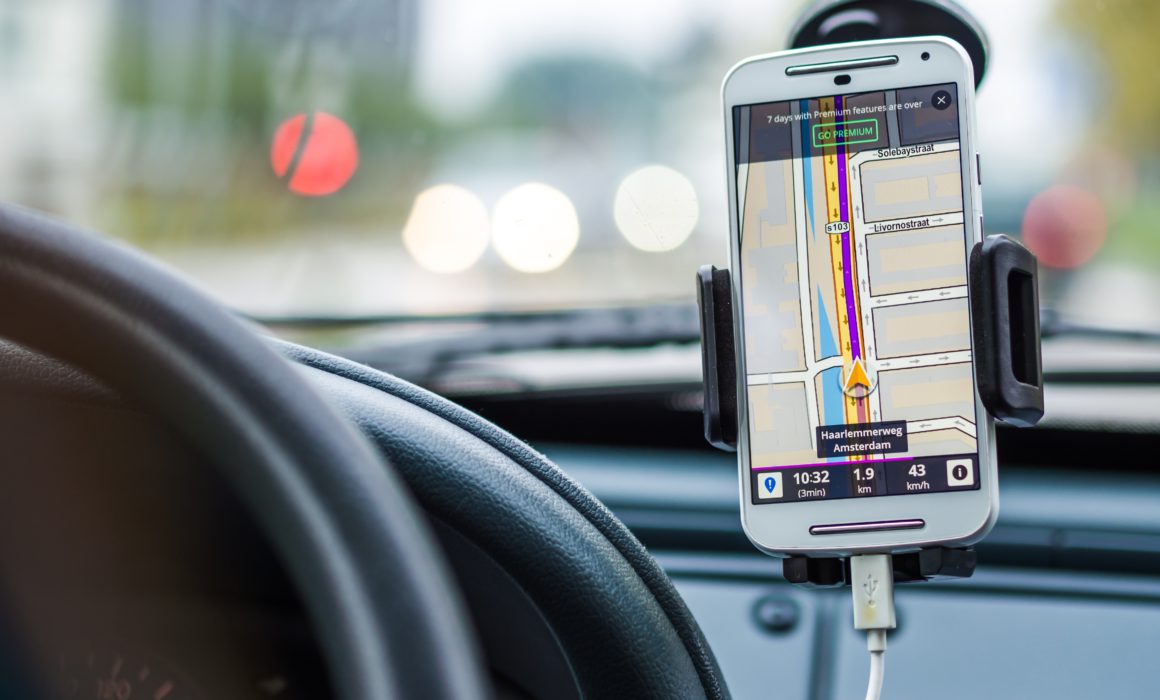 Written by Shayma Abdellatif – AIYA National Blog Editor
Translated by Gabriella Pasya – AIYA National Translation Team
As summer arrives and the Australian borders have long been opened for travel, now is a great time to plan your trip to enjoy the nation's beaches, cities, natural sites and historical landmarks. To help you prepare for your future adventure, here are some important smartphone apps that you can download that will make your journey a lot more convenient and enjoyable. Below is a list compiled to suit your transport, accommodation, food and budgeting needs for your stay down under.
Travel
Uber is a convenient method of touring Australia. The app offers a ride-service to take passengers to their intended destination. Uber offers competitive prices in comparison to Taxi's in Australia and are able to meet you from any starting point of the journey. Simply type in your location and intended destination and choose the optimal vehicle for you, from Uber X to Premium suite cars if you want to travel in style. Uber employs over (some number) in Australia which means a driver can be directed to you within minutes. Note, for long-term travel, public transport is a more affordable option.
Navigate your way throughAustralian cities and towns with the ease of Google Maps. All you need to do is type in the address or name of your destination and set the departure address as your location, then begin your journey! The app does require internet; however, it can operate for a short period of time without it. Having internet connection for the whole duration is recommended for more accurate instructions.
The apps allows you to change the route settings to avoid Toll roads (paid) and motorways if you wish to avoid them. Google Maps is recommended if you are driving, using public transport or even walking.
If you're planning to commute using public transport, the TripView Lite app is a must have. This app allows you to find real-time timetables for buses, trains and ferries in NSW and Victoria. The only catch is that you will need to know the name of the stations, bus numbers or bus stops of your destinations. If you are unsure, use Google Maps to search the public transport routes between the address that you wish to go to and the departure address.
Travel card apps
Each state and territory in Australia has its own ticketing system for public transport. Every state and territory currently operates using smartcards to pay for public transport. You might be able to purchase a one-day ticket at some train stations; however, you will need a travel card, or an Australian bank card, to commute on public buses. You can add credit to your travel cards or check your balance on the apps.
Here are the travel cards in each state and territory:
· Opal in New South Wales,
· Myki in Victoria,
· Metrocard in Adelaide,
· SmartRider in Perth,
· GoCard in Queensland,
· Green Card in Tasmania and
· MyWay in Canberra.
Fuel Check app
Petrol has never been more expensive. If you plan to drive, save money by checking the fuel prices using a fuel check app. Simply type in your location or intended destination and the app will show you all of the cheapest fuel prices available. The NSW FuelCheck app (restricted to NSW) is the only app that is regulated and maintained by the state government and is thus updated regularly.
Below are the state and territory applications:
· ACT – Petrol Spy Australia
· Queensland – Petrol Spy Australia & Fuel Map
· Victoria – Petrol Spy Australia
· Northern Territory – MyFuel NT & Fuel Map
· Western Australia – Fuel Map
Accommodation 
Short-term: Booking.Com & Airbnb
Whether it's a hotel, a house, a room or a hostel that you're looking for, these two apps will help you find the best deals. Airbnb is recommended for lengthier trips (a month or more) as it offers a variety of cheaper options for longer stays. On the other hand, Booking.com is easy to use if you are looking for hotels. All you need to do is select your requirements and your preferred areas and then book the room/suite you want. Payments are usually made at the hotel, but make sure to have a bank card with you as most hotels don't accept cash.
Long-term: Realestate & Domain

If you're extending your stay in Australia and are looking to rent, these two apps are what you need. Type in the suburb/s that you want to live in, your budget, and number of rooms and the app will generate a list of available accommodations that meet your criteria. You can then book or request property inspections on the app, which is highly recommended as the condition of some properties might be different to the advertised photos. If you're happy with the property, you can also apply or request an application through the app.
Tip: If you turn on the notification for your customised search, the apps will notify you when similar properties become available.
Although it's not always accurate with longer texts, this app is very useful if you need to translate words or short sentences from Indonesian to English and vice versa. You can also listen to the pronunciation of the translation. A great feature of the app is that it can also be used offline, provided that the language/s is already downloaded. The app might not be as helpful when it comes to Australian slang, however its general utility is a must have for every traveller.
Food
Craving a chicken schnitzel or an authentic Italian pizza or even nasi goreng?, These applications can connect you to a wide variety of restaurants and fast food retailers, delivering food to your front door! Already a household name, Uber Eats and Menulog are the two-main food-ordering apps in Australia. The app often features restaurant specials and if someone else in the neighbourhood is ordering as well, the delivery fee is free! Payments are cash-free and made through the application and there is also the contact-less delivery option to help you maintain a safe physical distance.
Are you a foodie and can't resist Australia's diverse variety of foods and drinks but want to remain cash savvy? (don't we all?) If so, this is the app for you. Liven is a dining rewards app where you receive rewards, in the form of a digital currency called LVN, every time you use the app to pay at participating restaurants, cafés and bars. The percentage differs for each participating food outlet and ranges from 5% to 35%. Once you have accumulated enough rewards, you can use it to pay or donate it to charity. Although this is not the app's primary purpose, you can browse it to discover new restaurants and cafés. 
Restaurant reward apps (including bubble tea stores!)
Most restaurants and cafes have rewards apps or cards that offer special discounts or rewards points. Download the apps of your favourite food spots or check their website for any memberships and save money while satisfying your cravings!
Other
Online banking apps
Online banking is a part of everyday life in Australia. Every bank has its own app that allows you to manage your account/s, pay bills, transfer money and keep track of your spending.
Imagine if you're about to pay for your groceries before you realise that you forgot your wallet at home! Guess what? It's a normal thing to do in Australia and it isn't even a problem if you have your bank app! All you need to do is download the app, sign in, set up your card and tap the EFTPOS machine with your phone. Make sure you have internet connection. If your card is lost or stolen, you can also report the incident and lock your credit card immediately.
If you are Muslim, this app is for you. Go Pray offers the times for the daily prayer along with a list of local mosques and masalas that are open for congregational prayer. You can also use the app to find mosques anywhere in Australia. Although the app does not have a digital Quran, an Islamic calendar or a reminder feature that is usually found in similar apps.
We hope you can enjoy your Australia trip to the fullest with these useful apps!
Did we miss something? Let us know in the comments!