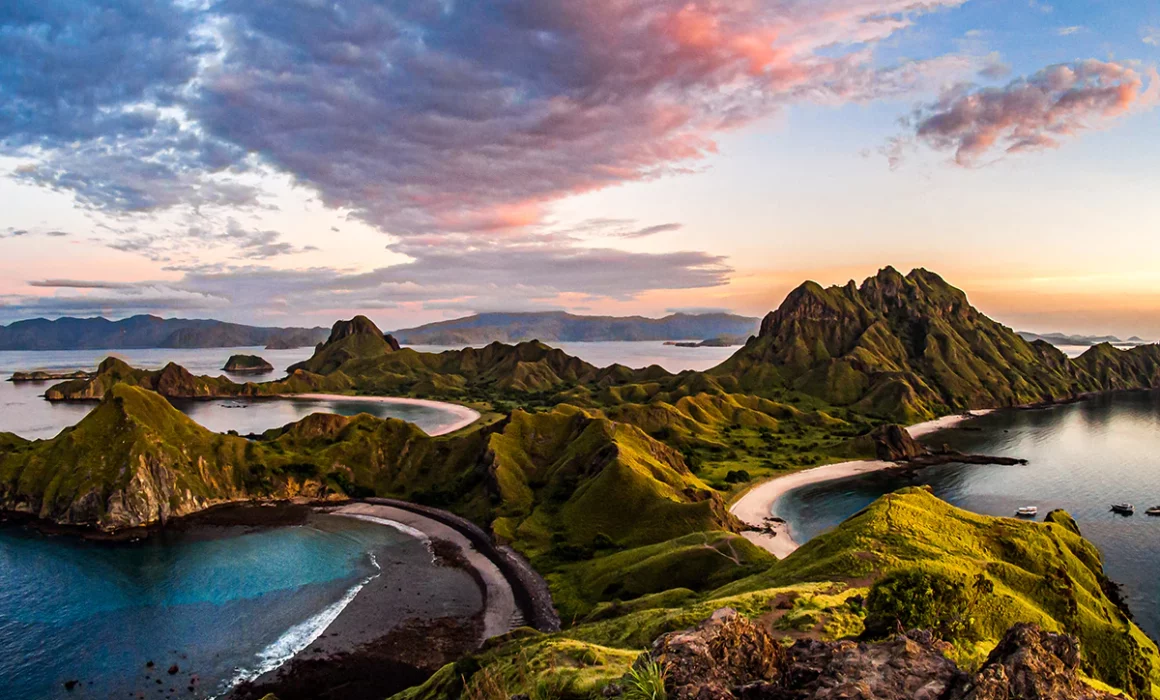 Written by Grace Viona – AIYA National Blog Editor
Indonesian translation by Thomas Shears – AIYA National Translation Team
Click here for the Bahasa Indonesia version
After a long period of lockdown, tourists from Australia are finally coming back to Indonesia! Aside from Bali, which has always been a top destination for Australian tourists, we have listed five destinations that will make you hit the road. If you're also planning to visit Indonesia, you're coming to the right page! From mountains to the sea, here are the wonderful places that you should visit in Indonesia.
1. Raja Ampat, West Papua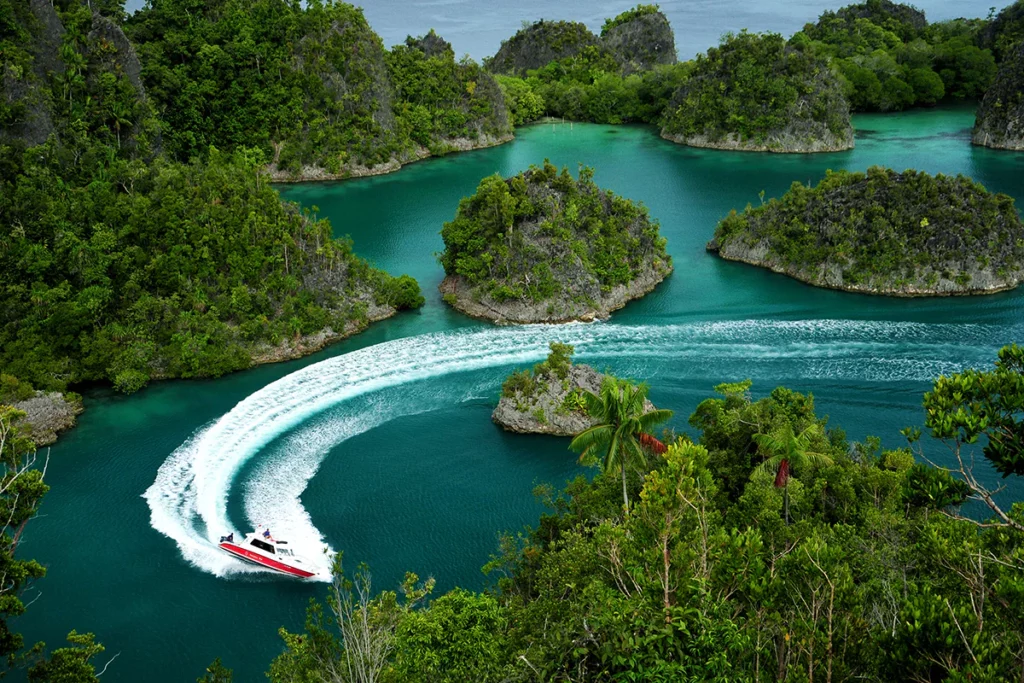 Known as paradise in Indonesia, Raja Ampat is a must-see place to visit on earth. Here, you'll see a blend of blue and green colour on the water. Stare at Wayag, the pretty rocks that have been the icon of Raja Ampat and don't miss the chance to see the beautiful coral and the rich marine biota by diving or snorkelling in the shallow waters. Aside from snorkelling and diving, you can go around to see the picturesque view of Raja Ampat by riding a boat in Misool.
2. Gili Trawangan, Lombok, West Nusa Tenggara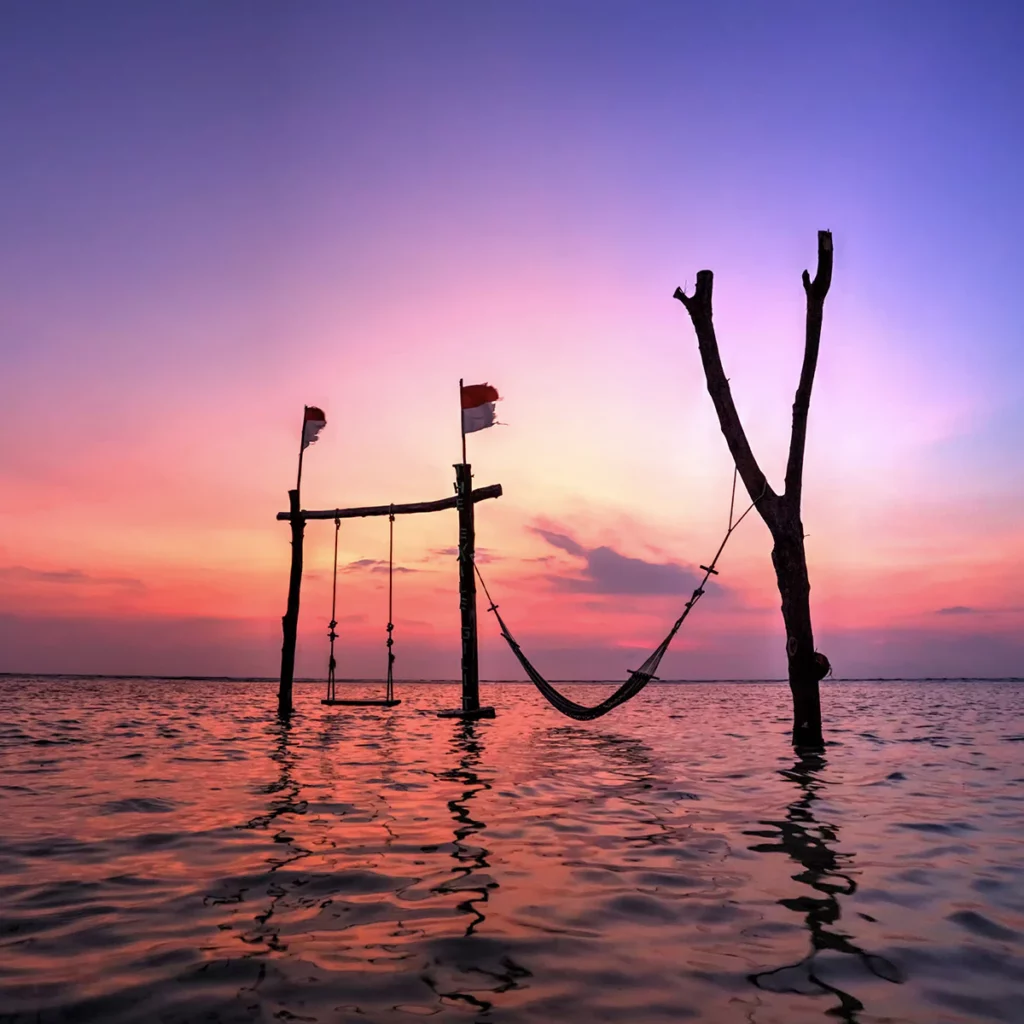 There are a lot of thrilling activities that you can do in Gili Trawangan. You can choose to snorkel or dive to see the beautiful underwater view. Your trip to Gili Trawangan won't be complete if you don't try water sports. Go on an exciting adventure by trying the jet ski, banana boat, and surfing. Interested in conservation? You might get the chance to release baby turtles to the open sea. After enjoying the beauty of Gili Trawangan, hop on to other wonderful islands, such as Gili Air and Gili Meno. There you can watch the alluring sunset on the Gili swing and take beautiful pictures If you like cycling, you can rent a bike to stroll around the island.
3. Ijen Crater, Banyuwangi, East Java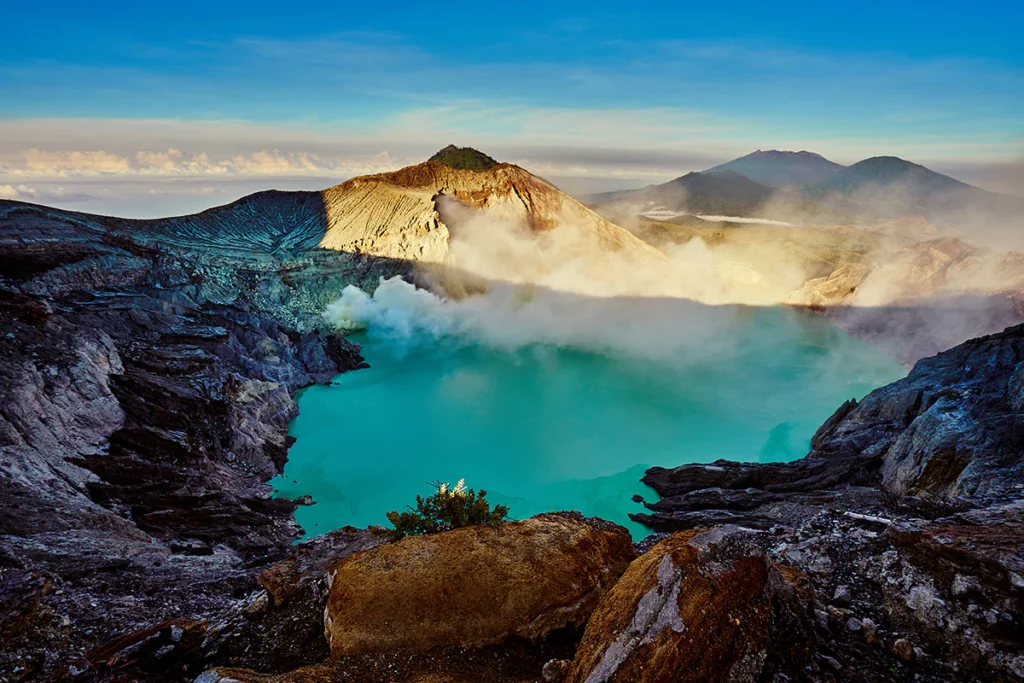 Being the biggest caldera in Indonesia, Ijen Crater offers a breathtaking view. Enjoy two different blue views: Blue Sapphire and Blue Fire. In the afternoon, you'll see the Blue Sapphire, the turquoise-coloured lake. At midnight, you can see the electric blue colour of the magnificent Blue Fire. You'll need to prepare your gas mask, thick jacket, and torch to see the Blue Fire. Interestingly, Ijen Crater is close to Bali, so you can travel to Ijen Crater from the Island of Gods or from Bali after spending some time here.
4. Wakatobi Islands, South Sulawesi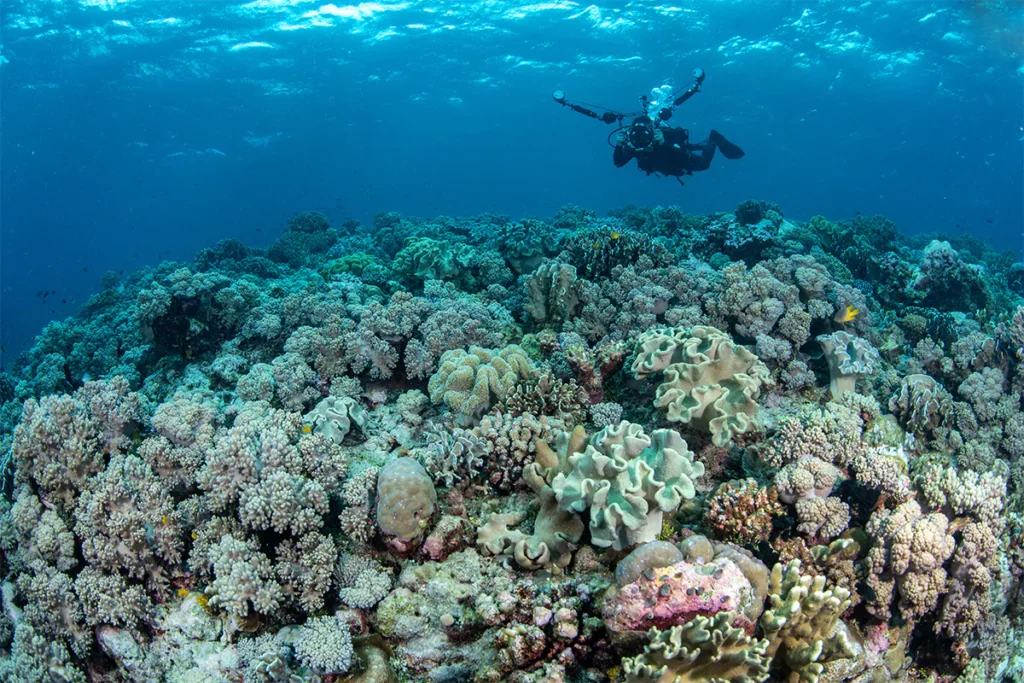 Enjoy a world-class diving experience in a paradise for all divers. As a UNESCO biosphere reserve, 750 out of 850 of the world's coral species live on Wakatobi Island. Not only is it famous for its mesmerising view, but Wakatobi is also well-known as a beginner-friendly site for diving. Whether you're an experienced diver or having your first-time diving, Wakatobi will be the perfect diving spot for you. Not only that, but you can also watch the dolphin dancing and see the beautiful sunset. After relishing the beauty of the island, try to visit Wangi-Wangi Island, Tomia Island, Hoga Island, and Binongko Island.
5. Lake Kelimutu, Flores, East Nusa Tenggara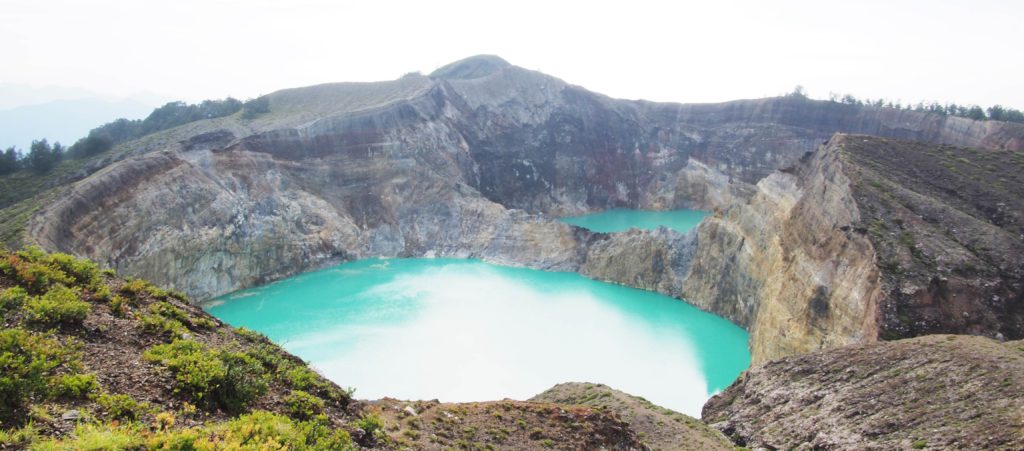 See the world's only three-coloured lake – Danau Kelimutu. You'll be amazed by the three different colours of the lake. Captivatingly, the colour of the lake changes all the time. Got tired after hiking? Stop and chill at the tugu puncak to take a short rest while seeing the spectacular view of the lake. If you love to catch the sunrise, then Kelimutu lake offers a stunning view that you'll love to see!
It's undeniable that Indonesia offers stupendous places for you to visit. So, are you ready to travel to Indonesia? Pack your bags, get your flight tickets, and see you in Indonesia!