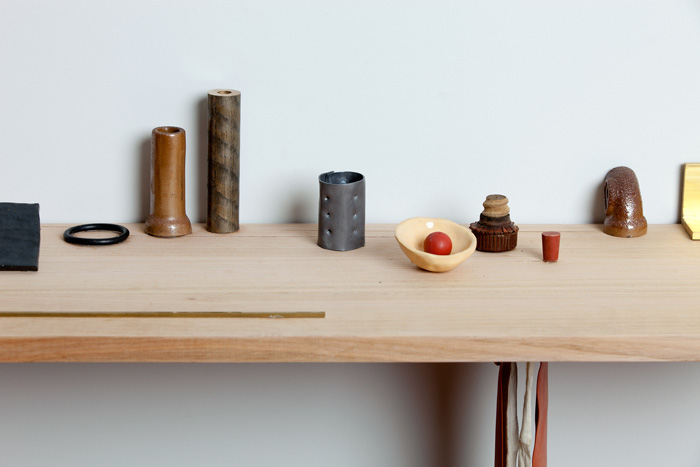 Q&A with Katie Lee, Visual Artist
Originally from Hobart, Katie Lee is a visual artist based in Melbourne working across sculpture, drawing, video and photography. She also teaches art and art history subjects at the Victorian College of the Arts and Monash University.
Last month, she was named one of five Australians heading to Indonesia as a 2014 Asialink Arts Resident — she was kind enough to answer a few questions for AIYA!
Congratulations on being selected, Katie! What will you be working on in Indonesia?
While I'm in Indonesia I will be attending a 'movement' workshop with Suprapto Suryodarmo who works in Solo. I've visited him before, and I want to return. He works in a movement based practice that is similar to meditation, but contemplation occurs not through stillness, but by observing constant change, expressed through movement in the body. I will participate in another workshop, but I may also use the time to film him working.
I will also work with several local artists, or alongside them, in Yogyakarta, sculptors and painters that have a similar interests to me in their work. They will not be collaborations, but more just co-habitation of studio space.
I also plan to visit some recycled rubber factories there. Not for their materials, but again, as sites to film.
Collected Objects, Varied Materials, 2013
Exhibited at the Shepparton Art Museum, photo by Andrew Curtis
Have you visited Indonesia before? What drew you there in the first place?
I visited Indonesia last year. I went there specifically to meet artists from Yogyakarta, and Grace Samboh, a local curator who I had met at Gertrude Contemporary in 2012.
I went to Solo to meet Surprapto, and visited some places that made me realise I really had to return and spend time in order to make the artworks that I want to make there. I like Indonesia because the art community there is so busy. There are great artists working on really interesting projects, locally and internationally.
Tell us about some recent works or artists from Indonesia that caught your eye.
The artist that I will work with in Yogja is Handiwirman Saputra. He makes large scale paintings and sculptures. I have also been introduced to quite a lot of painters that make beautiful, poetic work. I am looking forward to getting to know them more. The art world in Yogya seems very active and productive.
How did you come across the Asialink residency program? Have you applied for similar Asia-related grants or programs previously?
I haven't applied for a residency before, but I have done an exchange through my involvement with Conical Inc., an artist run initiative (ARI). Asialink ran an program, Run Artist Run, that linked ARIs in Australia with ARIs in Asia. Myself and artist Dean Linguey went to Hanoi, Vietnam and worked on a project 'Intersection I' together at an ARI called Ryllega Gallery.
Many of AIYA's members and readers are aspiring artists themselves. What advice would you share based on your experience so far?
It's a slow slow journey. If it's really what you want to do, then just keep putting one foot in front of the other. There are no short cuts. No end goal, or even a tangible point to arrive at, so that makes it a difficult career. But if you're sure it's what you want to do, then you just need to set yourself up as well as you can for the marathon. Document all of your work really really well. Value everyone that helps you, and enjoy what you do! Although it can be very stressful, if you don't enjoy the process, it's silly.
Any other thoughts you'd like to share with us?
No, I'm hoping to learn some language, eat some good food, and get a lot of work done! I can't wait.
Katie Lee spoke to Tim Graham by email. Know someone else doing interesting work in or on Indonesia? Let us know!