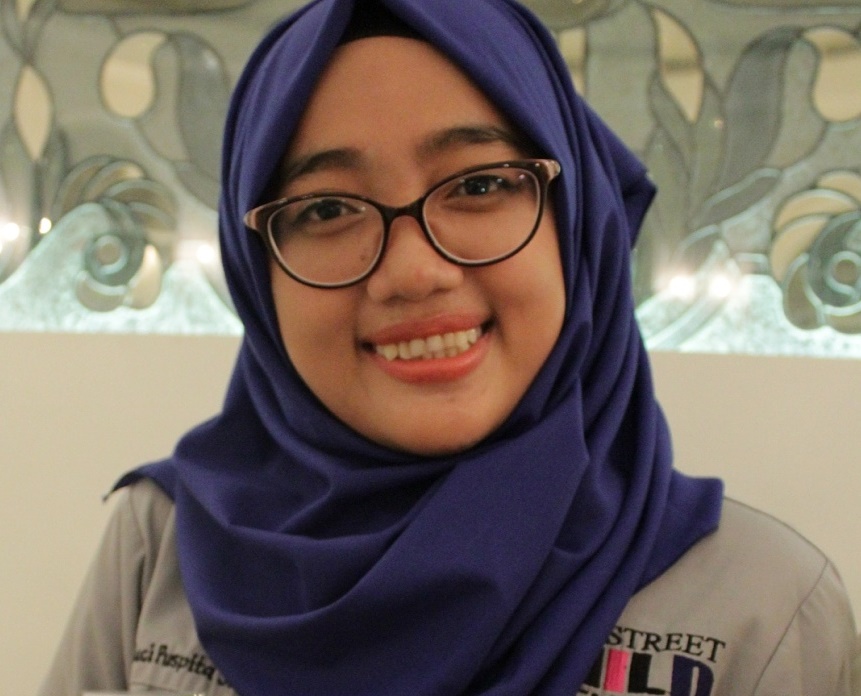 Best Semester Abroad: Q&A with the two Indonesian winners
The Best Semester Abroad program sponsors 20 young people from ten countries to live and study in Queensland, and is conducted by the State of Queensland through Trade and Investment Queensland. We spoke to the two winners from Indonesia, Fitri Suci Puspita Sari from Palembang and Alfian Mahardika from Jakarta, about their plans for life in Queensland and what the competition opportunity means for them.
Fitri, tell us about your home in Indonesia.
I am from Palembang, an hour's flight from Jakarta. Palembang is a river city located in South Sumatra province. Palembang is popular due to its beautiful Musi River. One of the main delicacies is called pempek, the main ingredient of which is fish. We also have a traditional cloth called songket Palembang, which is woven from golden thread.
How did you find out about Best Semester Abroad?
I knew about the Best Semester Abroad program from a non-profit organisation based in Palembang called Blue Sparkle, which focuses on contributing through education within the communities of South Sumatra.
Why were you interested in studying in Queensland?
I wanted to study in Queensland due to its quality of education. The knowledge that I will gain in Queensland will strongly support the developments currently needed in communities in Palembang.
Where will you be studying?
I will be studying Early Childhood Education at Charlton Brown in Brisbane, because there is a need for early childhood education training for the under privileged children I have been teaching at a non-profit organization in Indonesia called Save Street Child Palembang.
How do you think studying in Australia will benefit you?
Studying in Australia will definitely be very beneficial for me. It will help me to find appropriate teaching strategies, leadership skills and networking procedures that I may be able to apply in my voluntary work.
How do you feel about the Australia-Indonesia relationship?
I believe that Indonesia and Australia have a strong, positive relationship and have the same commitment in collaboration through education. Indonesia and Australia's relationship is growing and a bright future will come.
Alfian, where are you from in Indonesia? 
I'm from Jakarta, a third year student at the University of Al Azhar Indonesia.
How did you find out about Best Semester Abroad? 
I often attend seminars and exhibitions on education abroad. Exactly a year ago, in the Education World Expo event organised by My Study World at Balai Kartini in Jakarta, I tried the lucky draw with prizes to Singapore but failed. Then I got an email from them to try to win a five-month study program in Queensland. I sincerely and confidently hoped to win it.
Why do you want to study in Queensland?
Because it would be my first time out of Indonesia and my dream from childhood was to be an International Student. I was inspired by former President B.J. Habibie. I want to be the next Habibie of my generation. Additionally, there are many Queensland universities which rank among the top 100 universities of the world.
Which university will you be studying at?
I will be studying at TAFE Queensland on the Gold Coast where I will major in IELTS preparation. I chose to prepare for my future to continue postgraduate studies with a target IELTS 8 per band.
How do you think studying in Australia will benefit you? 
Students in Australia have a very multicultural mindset. People from more than 200 countries currently study in Queensland, and this will open wide the opportunity to network and co-operate with others for my future career.
How do you feel about the relationship between Australia and Indonesia? 
Australia-Indonesia relations are very close. Before I left for Queensland, The Australian Embassy in Jakarta held a Best Semester Abroad ceremony that was fantastic. This was in collaboration with Trade and Investment Queensland and also Fostrust Education Services. Incidentally, Paul Grigson (Australian Ambassador) has family in Brisbane and on the Gold Coast, so we got a lot of advice from him. He said, "The first month may be difficult with the language, the culture, and the different systems and you may find it very hard but if you persevere the rest of the time should be easier and will run smoothly."
As an international student ambassador for Indonesia, among ten other international student ambassadors, I am very proud of Indonesia in the eyes of the world.
Find more information about the Best Semester Abroad competition on their website.