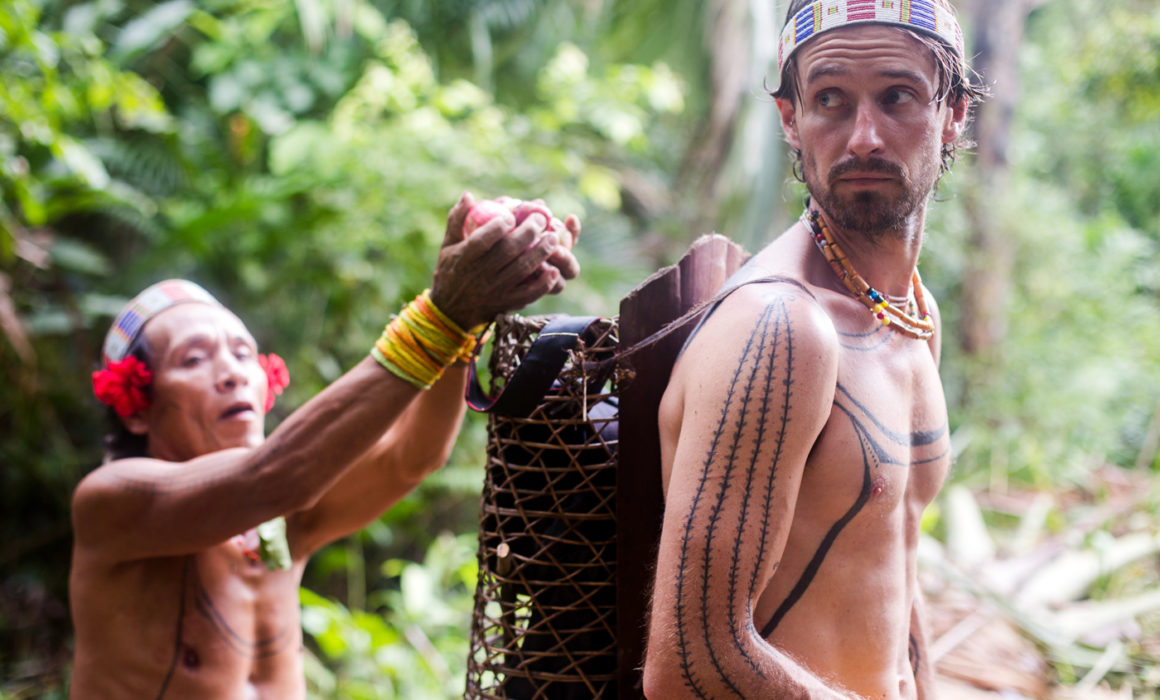 Learn about the remote Mentawai tribal community with Rob Henry and 'As Worlds Divide'
Nine years ago, Rob Henry left Australia and traveled to the Mentawai Islands, 150 metres off the coast of West Sumatra, to live with an indigenous tribal community. Now, he has returned with a simple message: watch a film, save a culture.
Why did you make the shift from metropolitan Australia to remote Indonesia?
There were a number of reasons that influenced my decision to resign from work and head over to the Mentawai Islands in Indonesia. After the collapse of the global economy in 2008, I wanted to leave the mainstream city environment behind because I felt I was contributing to a system that I no longer trusted. I needed to explore alternatives – a more meaningful, fulfilling and sustainable way to exist. This desire, combined with my connection to surfing, brought me to Mentawai.
I am back to Australia on and off at the moment to release a documentary film called As Worlds Divide, which is aimed at raising awareness and support to help the Mentawai community prevent the devastating loss of their indigenous culture.
Describe daily life in the Mentawai Islands. What was it like for you as an Australian joining from outside?
The pace of Mentawai daily life is much slower than what I had become accustomed to in Melbourne, which, whilst difficult to adapt to in the earlier stages, I now feel is a much healthier and more balanced way to live.
The first few months were incredibly challenging because I didn't speak Indonesian or the Mentawai language. I was living with a government settlement community in a small coconut farming village, which is where I learnt the basics of the language. Here, I also learnt about a tribal community living further into the forest. My shift into the tribal community wasn't as challenging as my initial arrival because I was able to communicate with them and therefore understand whether they were happy to have me there or not!
What was the biggest hardship you encountered?
By far the most eye-opening but also heart-breaking observation to grasp was just how different the people from the forest are to those who had been resettled into government villages. Seeing how rich their lives are in the forest – in terms of resources, pride, purpose, belief, attitude and even aesthetic – I realised that those from the coconut-farming village, despite being provided national schooling and various other infrastructural developments, were in fact living in a state of poverty. This troubled me for many months and in the end led me to undertake years of research in trying to understand the exact cause of this change and consequential disparity.
What was the single biggest takeaway from your time there?
If having to state just one, I'd say the biggest takeaway would be just how integral culture and connection to the land are to sustain the health and wellbeing of an indigenous people, or any group of people for that matter. Beyond the practicalities – where the land provides food, water, medicine, building resources and so forth – the sense of belonging to a community, having purpose and belief is such a critical ingredient in the makeup of one's physical and mental health. For the Mentawai, maintaining a strong connection to culture protects them from destitution – for both the people and the land.
What do you hope to achieve with the premiere of the As Worlds Divide documentary?
Over the past nine years, in support of the community's Cultural and Environmental Education Program (CEEP), we've established a non-profit organisation in Australia called the Indigenous Education Foundation (IEF) and a yayasan in Mentawai called Yayasan Pendidikan Global Pribumi Indonesia (YPGPI).
The role of IEF is to help raise global awareness and support to empower YPGPI and enable them the necessary tools to implement their suku Mentawai CEEP. In effect, the As Worlds Divide film is key to sharing the Mentawai voice throughout the world – informing people about their indigenous culture, the issues they face, the community-driven CEEP solution, and of course reaching out for support to facilitate its success.
To help this along, IEF have developed the film's #wafsac ("watch a film, save a culture") campaign, whereby we invite people all over the world to do exactly that – #wafsac. This can be achieved by simply hosting a small screening and/or registering your details to join the #wafsac community and help us spread the word. This is what we hope to achieve with As Worlds Divide.
Masurak bagatta, thank you.
For more info on the Mentawai Islands and how to get involved with #wafsac, visit www.iefprograms.org/wafsac.