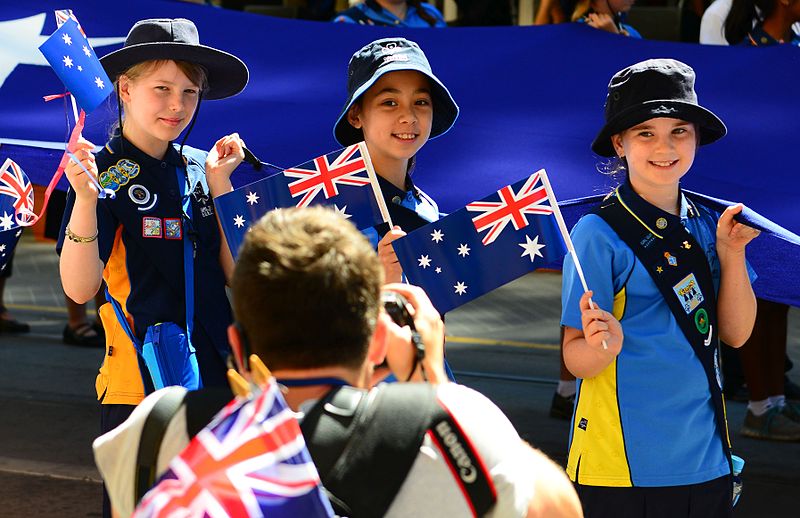 Prof Merle Ricklefs AM, Professor Emeritus of the Australian National University, talks about the history of Australia Day and the continuing arguments about its aim and timing. Listen to his interview with SBS for today's Australia Day edition.
In the news
A moderately strong earthquake shook Java and was felt in the country's capital Jakarta on Tuesday and Wednesday. One person has died, several were injured and more than 1,000 houses have been destroyed.

Indonesia's growing middle class are travelling overseas in record numbers but the numbers holidaying in Australia are not as strong.

Ross B. Taylor

writes that unless something is done about the expensive and onerous visa process faced by Indonesians, Australia will continue to miss out.

H

ow does Indonesia regulate pornography and how have its anti-pornography laws been applied? Dr Dave McRae chats to Dr Helen Pausacker in the first

Talking Indonesia podcast

for 2018.

As more Indonesians turn to social media for their daily news intake, the crackdowns on fake news are not enough. Indonesian voters need

better journalism and greater digital literacy

, argues Ross Tapsell.

More in New Mandala, a statement by the head of the hard line Forum Umat Islam  reveals religious leaders behind the "212" movement are bitter that

they're not being rewarded with influence within political parties

in Indonesia's 2018 regional elections.

Will Jakarta no longer be Indonesia's capital

? Over the years, Indonesian politics demonstrates that talk of moving the capital is really more of a distraction than a genuine plan. Read more at the Interpreter on how political will is needed to make the move happen.
On the blog
Get to know more AIYA's new operations officer (Indonesia),

Sophie Hewitt

, in this year's first AIYA Member Spotlight. Find out why she loves

martabak manis

and the word

banget

!
Events
Jakarta, Surabaya, Denpasar, Makassar, 25 – 28 January – Don't miss out this year's Festival Sinema Australia Indonesia. Enjoy the free screenings and Q&A with the movie directors in select cities.
Sydney, 27 January

– Come to Sydney CBD to see a very t

alented group of musicians from Indonesia

play angklung

! It's a free entry and come between 12 – 2 pm to find out!

Sydney and Melbourne, 6 – 12 February – Check out series of Making Connections: the Bundengan of Wonosobo events filled with music exploration, instrument-building, and cross-cultural communities.
Opportunities
Like what we do? Learn more about what AIYA membership can offer and sign up as a member today.