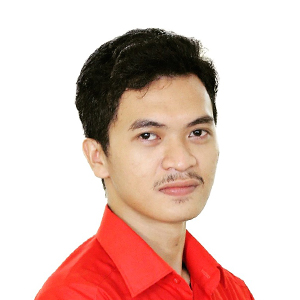 We wish you a Happy New Year and welcome back to Member Spotlight where we introduce you to the personalities behind AIYA. This week, we introduce you to our AIYA's Web & IT Officer, Agus Supratman!
 What is your occupation/What do you study?I'm a student majoring in Bachelor of Information System.   Fun fact you would like to share with us?I, once worked in India for half a year. It was unintentional decision.   What made you so interested in Australia/Indonesia?I have an interest in Australia and Indonesia relation for quite some time. My entanglement with Australia started when ANU had me involved in their research back in 2016.   What is your most memorable culture shock experience?(I missed Indonesia so much that) I dreamt about Nasi Uduk in three consecutive nights   What is your favourite place to visit in Indonesia/Australia?I'll go for Malang, Indonesia! But I always wanted to visit Queensland.   Favourite meal in Indonesia/Australia?Rawon in Banyuwangi is the best in the world.   How about your favourite word in Indonesian/English?It's quite hard. But for Indonesian slank, I'd rather say "Cuy" and "Zeds" for Australian slank.   Do you have a favourite Indonesian/Australian film?Laskar Pelangi.   How did you first become interested in Indonesia/Australia?In high school, I listened to Australian bands a lot such as Parkway Drive, Tonight Alive, Amity Affliction and many more. Since then, I learned English by myself and I found that Indonesia and Australia have the same geographical heir.   Any hopes for the bilateral relationship?More youth collaborations in the field of creative industry, education and social. Organise regular diplomatic and cultural events.   In your opinion, how is Youth like yourself take part in shaping Australia-Indonesia relationship?We can take part to widen our horizon and network. Be open-minded.Always think "if not you then who?"   
What was getting involved with AIYA like?
I improved in lots of positive things like communication; how to interact with people and the most important thing, I feel like I can be useful to strengthen this bilateral relationship.   What do you like most about AIYA?Its network!   Sum up your experience as an AIYA member in three words!Sharpen the knowledge!   How can we learn more and connect with you?I can be contacted through email [email protected] or LinkedIn https://linkedin.com/in/agssprtmn/ or Instagram https://instagram.com/agssprtmn (psst! I take a bunch of pictures)   Terima Kasih Agus for sharing with us your passions, insights and personal experiences. Stay tuned for AIYA Blog Updates for the upcoming personas under Member Spotlight!