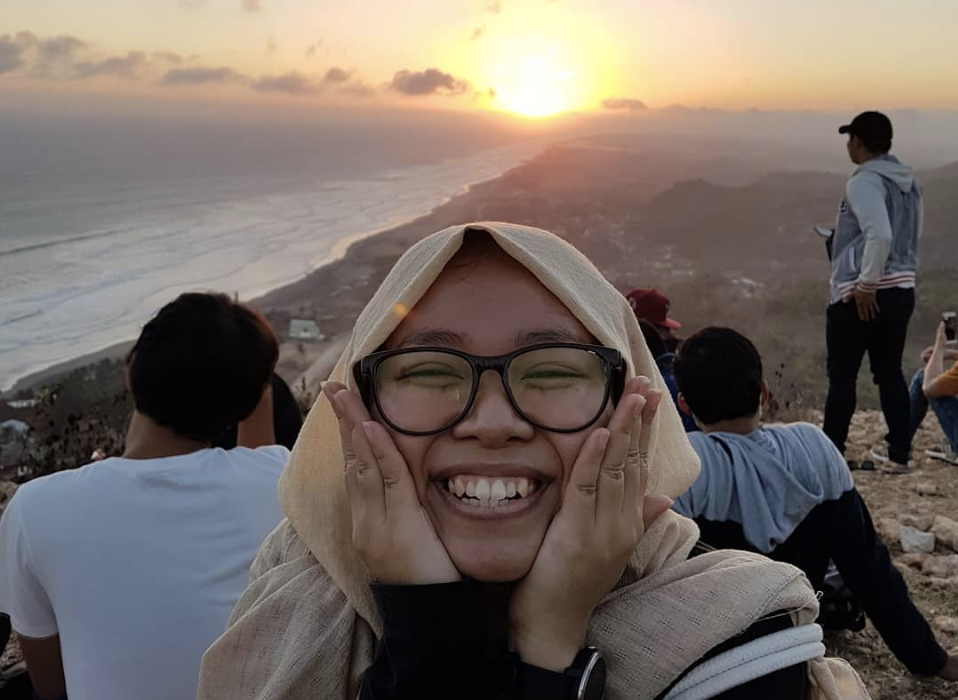 Welcome back to Member Spotlight learn more about the lives of those behind AIYA. This week, we introduce you to AIYA Yogyakarta President, Dhona!

What is your occupation/What do you study?
Korean Language and Culture
Fun fact you would like to share with us?
I can speak 5 languages (Indonesian, Javanese, English, Korean, and Spanish). Because, I believe that speaking and understanding languages will break down barriers and decrease the miscommunication.
What made you so interested in Australia/Indonesia?
Slang words! It's such an interesting topic to learn.
What is your favourite place to visit in Indonesia/Australia?
Prambanan in Jogja!
Favourite meal in Indonesia/Australia?
Sambal Terong and Vegemite
How about your favourite word in Indonesian/English? 
Cockney
How did you first become interested in Indonesia/Australia?
I'd been growing up watching National Geographic and falling in love with the nature since then. I've been curious how the wildlife animal lives and that brings me to get to know more about the nature of Australia.
Any hopes for the bilateral relationship?
More youth program or fully funded winter/summer school will be great!
What was getting involved with AIYA like?
It has been really incredible. I love the excitement of every participant who's been coming to our event.
What do you like most about AIYA?
The team, events, vibes, memories, and semangat.
How can we learn more and connect with you?
Instagram @fromadhona
Terima Kasih Dhona  for sharing with us your passions and insights into your personal experience. Stay tuned for AIYA Blog Updates for the upcoming personas under Member Spotlight!