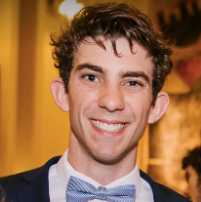 Welcome back to Member Spotlight where we introduce you to the personalities behind AIYA. This week, we introduce you to AIYA Yogyakarta Sports officer, Owen Wishart!
 What is your occupation/What do you study?
 Law and International Security Studies
Fun fact you would like to share with us?
 When I dance I am often two beats behind everyone else
What made you so interested in Australia/Indonesia?
 Indonesia are one of Australia's most important strategic countries – it is exciting to know more about the country and people
What is your most memorable culture shock experience?
Sambal spice levels
What is your favourite place to visit in Indonesia/Australia?
Canberra
Favourite meal in Indonesia/Australia?
Mie Ayam/Mcdonald's McSpicy

How about your favourite word in Indonesian/English? 
Laki-laki
Do you have a favourite Indonesian/Australian film?
The Raid and the Raid 2

How did you first become interested in Indonesia/Australia?
Education
Any hopes for the bilateral relationship?
That it becomes stronger and Australia stops being dumb

In your opinion, how is Youth like yourself take part in shaping Australia-Indonesia relationship?
We are the people to shape the world, it's exciting that we will forge the links underpinning this relationship

What was getting involved with AIYA like?
Quick and whirlwind

What do you like most about AIYA?
The people, both the Indonesian and Australian AIYA people are lovely, friendly and intelligent.

Sum up your experience as an AIYA member in three words!
Just getting started

How can we learn more and connect with you?
Through football

Terima Kasih Owen  for sharing with us your passions and insights into your personal experience. Stay tuned for AIYA Blog Updates for the upcoming personas under Member Spotlight!