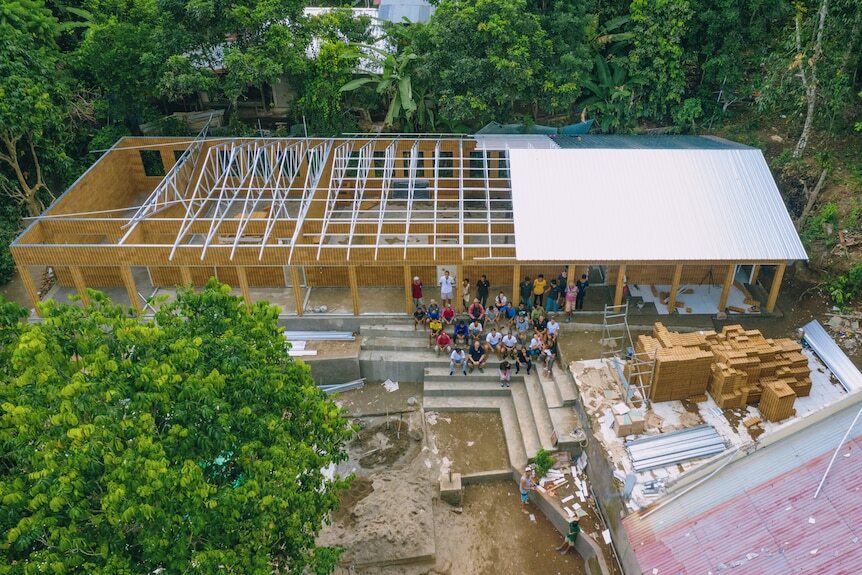 Three years after the Indonesian island of Lombok was devastated by earthquakes, a team of Australian and Indonesian charity organisations have set up Asia's first sustainable and earthquake-resistant school on the island.
In the news
On the Blog
The COVID-19 pandemic and its associated restrictions have changed the way we work, study, socialise, and interact. For Australians studying Indonesian, this has been a difficult, and isolating experience. Where students of Indonesian previously engaged with language through immersive travel experiences, the COVID situation has put this on hold. So how important is this shift? What are the consequences, and why does in-country immersion matter? Find the answers in the interview between Patrick Moran and Liam Prince, the Consortium Director of ACICIS in AIYA's Blog here.
Pandemi dan pembatasan terkait telah mengubah cara kita bekerja, belajar, bersosialisasi, dan berinteraksi. Bagi orang Australia yang sedang belajar bahasa Indonesia, masa pandemi merupakan pengalaman yang sulit dan mengisolasi. Ketika siswa yang belajar bahasa Indonesia sebelumnya terlibat dengan bahasa melalui pengalaman perjalanan yang mendalam, situasi COVID telah menunda hal ini. Jadi seberapa penting pergeseran ini? Apa konsekuensinya, dan mengapa in-country immersion itu penting? Temukan jawabannya di wawancara antara Patrick Moran dengan Liam Prince, Direktur Konsorsium ACICIS di Blog Aiya di sini.
Events
AIYA Indigenous Engagement Events! Kumpul, AIYA's Indigenous Engagement Committee have worked to construct and host some events in celebration:

First Nations Book Club has its inaugural launch this year, it promotes the importance of incorporating Indigenous perspectives into the work we do in building the Australia-Indonesia relationship. Meet bi-monthly to read a diverse range of books by Indigenous Australian authors.
Our second book club meeting will be on 24 October at 7pm AEST / 4pm WIB, discussing 'Talking to My Country' by Wiradjuri man Stan Grant. Sign-up here.

JOIN AIYA ON DISCORD! AIYA would like to cordially invite you to join our new Discord, an online group-chatting platform. We will be using Discord a digital hub for AIYA activities including:

FLEX – our online language exchange is on Discord and open to anyone with any level of Indonesian and English
Games nights – AIYA will be hosting casual and impromptu gatherings on Discord
Ngobrol santai – any AIYA member will be able to join and chat with other members whenever you want.
Our next FLEX will be on the 19th September

JOIN AIYA IN-PERSON LANGUAGE EXCHANGE! LX is back in multiple locations across Australia. Connect, chill, and converse with like-minded youth, meet new friends and engage in cross-cultural exchange. In-person language exchange is on:

WA: Every second Wednesday, 6pm, Old Shanghai Northbridge. Follow @aiya_wa on Instagram or Facebook for more info.
Opportunities
Like what we do? Want to join or support your local chapter to contribute to our exciting activities? Sign up as an AIYA member today!