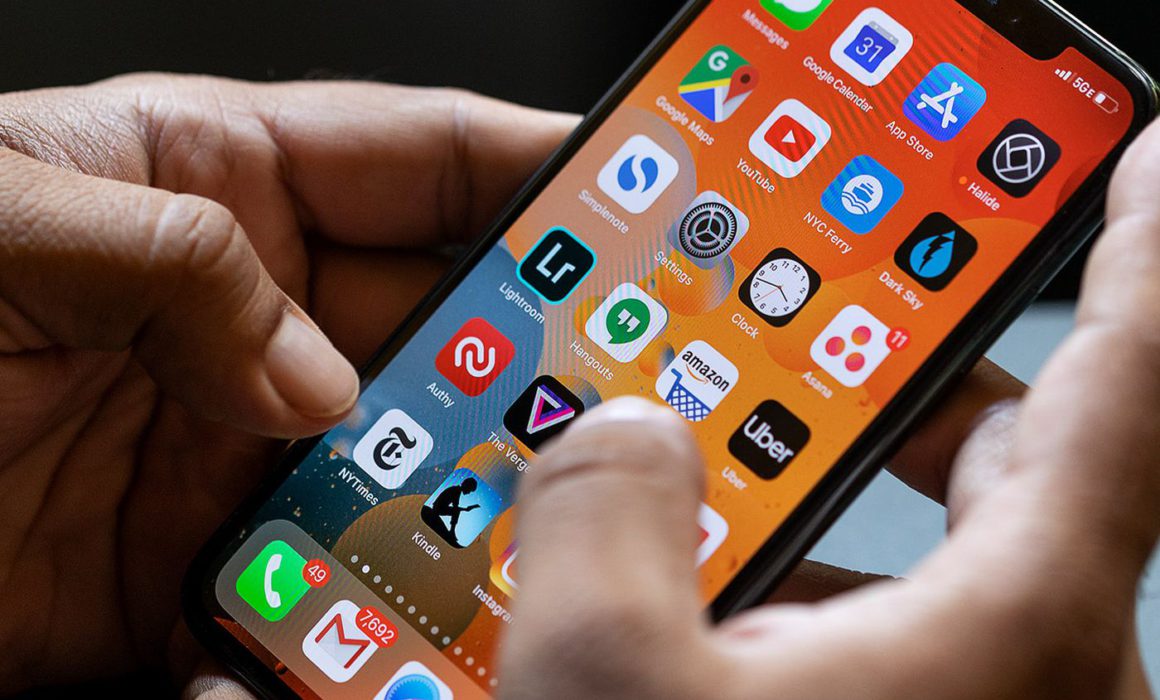 Planning for your trip to Indonesia? Don't forget to install these must-have apps!
Written by Lotte Troost – National Blog Team
Indonesian translation by Gabriella Pasya – National Translation Team 
The long wait is finally over; after two years of border closure, Indonesia has lifted all quarantine rules for fully-vaccinated travellers. In addition to that, as per 21 March 2022, the visa-on-arrival in Bali has been expanded and now covers a total of 42 countries, including Australia. Earlier in February, the Australian government had already lifted its last remaining international border restrictions for fully-vaccinated travellers.
The future for travel between Australia and Indonesia looks bright(er). Whether you are preparing for your trip to Indonesia or have just entered the country: make sure to read on and have your phone ready!
With Indonesia's booming digital population, and having one of the fastest developing telecommunication markets in the world, mobile applications have become an integral part of daily life. Transportation, food delivery, getting discounts and finding the best restaurants; name it, and there's an app for it.
Thousands of Indonesian-made apps have already entered the app market over the past years. This article will cover some useful (and free!) apps that will help you navigate your daily life when moving to Indonesia, so you can immerse yourself into living the local Indonesian way.
Dictionary
Indonesian Dictionary
Available in App Store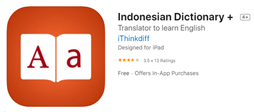 Some of the apps in this list are only available in the Indonesian language, so the Indonesian Dictionary is a must-have. Amidst an abundance of translation apps, this is my favourite app. Even more so since the bilingual English and Indonesian dictionary can be used offline. Your search yields various translated parts of speech and synonyms so that you can choose the best option for your specific situation. What's more, this app also enables you to improve your vocabulary through its flashcard options, the Word of the Day, and Guess-the-Word games.
Health
PeduliLindungi
Available in Google Play Store and App Store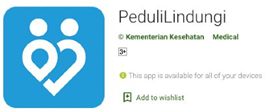 The PeduliLindungi app is an absolute must if you wish to enter Indonesia; the E-Hac form inside this app needs to be completed before or upon arrival in Indonesia. PeduliLindungi is a contact tracing app and many public spaces, such as malls, stadiums, and sports facilities require you to scan the app before entering the facility. If you are vaccinated outside Indonesia, your foreign vaccination needs to be verified first through https://vaksinln.dto.kemkes.go.id before it can be uploaded to the PeduliLindungi. Antigen and PCR-test results will also be uploaded to PeduliLindungi.
HaloDoc
Available in Google Play Store and App Store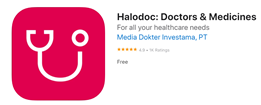 If there's one pet peeve about going on holidays, it's getting sick while you're on holiday. If you are in need of a quick medical solution, Halodoc can help. In any case, we do however recommend seeing a doctor in a hospital, which should take precedence over the app. Register with your Indonesian or Australian phone number to find a specialist or consult with one of the available doctors. All are affiliated with hospitals with a good track record, and in addition to that you can read reviews and filter the doctor based on experience. A discounted consult already starts from Rp 10,000 (0.93 AUD) and can be paid with GoPay or the Halodoc wallet. Other app features include medicine ordering, health articles, and several health trackers.
Housing
Mamikos
Available in Google Play Store and App Store

Mamikos is where prospective tenants meet landlords. Hence, this app is your digital companion when hunting for a kost (Indonesian boarding house). Customize your preferences, such as location, facilities, price, and rent payment period, and get a list of kos-kosan, including with pictures that fit your wishes. You can rent the kost directly through Mamikos or reach out to the landlord after creating an account with your (Indonesian) phone number and setting your preferences. This app requires intermediate Bahasa Indonesia proficiency.
Deals and discount
Fave
Available in Google Play Store and App Store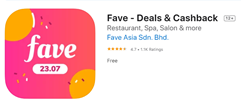 If you want to enjoy your spare time and discover the gems of your city without spending too much money, then have a look at Fave. This app offers discount vouchers for beauty treatments, restaurants, activities, accommodations, and more. The vouchers can be purchased with credit/debit cards such as Visa and MasterCard, with e-money through OVO, or at the Indomaret minimarket. Using Fave is only possible in Indonesia's four big cities Jakarta, Medan, Bandung and Surabaya, and in the touristic parts of Bali such as Denpasar, Ubud, Seminyak and Kuta.
Transport
Traveloka
Available in Google Play Store and App Store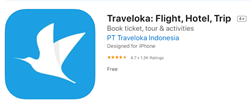 In a beautiful and diverse country like Indonesia, you might want to travel across cities and islands. Don't worry, Traveloka has you covered. The app enables you to search and book domestic flights, buses, trains, attractions, activities, and accommodations. And a nice extra for the non-Indonesian speakers among us: the app is entirely in English. Enable push notifications to get booking info and daily app-exclusive deals. You can use your debit card to make payments.
GoJek and Grab
Available in Google Play Store and App Store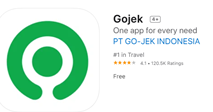 Have you ever seen an army of green jackets waiting across the street or in front of the warung? They are Grab and GoJek drivers who facilitate almost every part of your daily life. Both GoJek and Grab offer transportation services on the back of a motorbike or in a private car. Select your departure and drop-off location, and the app will connect you to a nearby driver. No need to bargain; the price is based on the distance and thus fixed. Drivers must be registered and will be rated by other passengers, so these are safe options. Nice extra: to communicate with the driver, the apps have translations of common phrases available for non-Indonesian speakers.
Both apps also offer food delivery services, either through GoFood or GrabFood. For your ultimate lazy day, I would recommend GoJek over Grab because of its extensive range of services. Depending on where you live, GoJek offers multiple on-demand services such as movie/streaming services (GoPlay), grocery delivery (GoMart), medicine delivery (GoMed) and paying bills (GoBills). In a generous mood, you can donate to differently categorized charities by using GoGive.
Trafi
Available in Google Play Store and App Store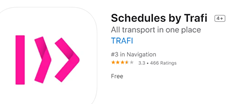 Are you visiting Indonesia's buzzing capital Jakarta or planning to do so, and do you want to move around this metropole with a minimalized chance to be stuck in a traffic jam? Trafi is your best choice! The app connects and compares the city's mobility options (e.g., TransJakarta, MRT, train, angkot), so you can choose from the most efficient, fastest, or cheapest option. The app shows you the departure times and notifies if there is any delay or disruption. The map and routes are detailed and easy to understand, even for non-Indonesian speakers.
Shopping
Tokopedia and Shopee
Available in Google Play Store and App Store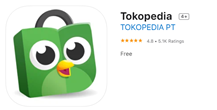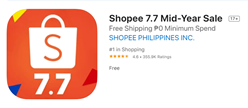 Indonesia is one of the world's most sought-after markets for e-commerce, and these two apps are amongst the most widely used. Tokopedia offers the broadest range of products, from fashion, electronics, cosmetics to furniture. Fashion lovers may prefer Shopee over Tokopedia because this e-commerce giant is more established in fashion and beauty. Shopee offers huge discounts and promotions, and charges less delivery fee compared to Tokopedia. Since recently, Shopee has made its way to the Indonesian food delivery market under the name ShopeeFood.
Navigation
Maps.me
Available in Google Play Store and App Store

This app is your lifesaver when you're lost in one of Indonesia's numerous bustling streets. The app offers offline maps, but make sure to download the map beforehand. The downloaded map will automatically be based on your location and shows restaurants, hotels, and attractions in your area. Instantly driving, cycling, and walking directions are available as well. Have you found an amazing attraction that is not yet included on the map? Maps.me uses data from OpenStreetMap, meaning that anyone can freely modify and contribute to the map. Asyik!
Waze
Available in Google Play Store and App Store

Just like Maps.me, Waze is a community-driven map app that uses data from its app users to provide navigation routes. The benefit from that is that information is constantly collected and updated, supporting you to find the fastest route, avoid traffic jams, police checks, and find the nearest facilities. No panic if you just ran out of internet; the app has offline capabilities. Are you planning for a long trip in the car? Waze enables you to connect your music streaming account, such as Spotify, for some good music on the road.
Digital payment
LinkAja, OVO and GoPay
Available in Google Play Store and App Store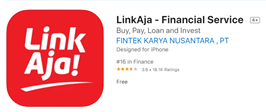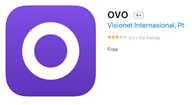 In a country where less than half of the consumers are banked, and just a minor percentage of the population have credit/debit cards, e-payment is thriving in Indonesia. LinkAja is an e-wallet platform issued by Telkomsel that offers you discounts and cashless comfort. Similar options are OVO (by Lippo Group) and GoPay (by GoJek). LinkAja balance can be topped up by bank transfer (ATM, mobile banking), debit card or at the nearest minimarket. Snap the merchant's QR or show them your token to make payments. The app requires you to provide a phone number of an Indonesian cellular operator.
Wise (formerly TransferWise)
Available in Google Play Store and App Store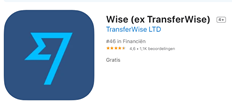 If you wish to send money to your friends, family, or business in Indonesia from your Australian bank account or the other way around, Wise is a recommended app. Wise offers a convenient and secure online service to send your money abroad at a much lower fee than your local bank. Once you sign up in the app and connect your debit card, it'll take less than five minutes to finish the transaction, and it'll probably take one day for your money to reach the designated foreign bank account.
Life in Indonesia is amazing yet at times overwhelming, especially when you're new to almost everything: the culture, the food, the language, the sounds, the smells, the people, the infrastructure. Luckily, the digital world in which we live makes things more comfortable. And the apps covered in this article are just a few to start with.
Do you miss an essential app that is not on the list? Let us know in a reply!