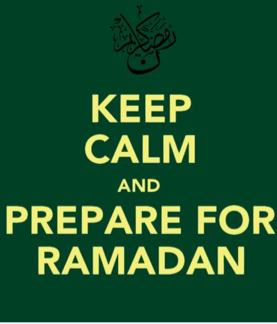 Ramadan is the most important month of the Islamic calendar, a time for Muslims to reflect on their religion and the year past and the year ahead. For the coming month, Muslims will fast during daylight — meaning no food or water.
At the end of the month comes Lebaran, an extreme version of Christmas, where families and friends gather to celebrate, with more food than you have ever seen. Ramadan started this week, so we have compiled a list of things that you can do to make the experience a more enjoyable one for all.
Five things you can do this Ramadan in Australia
1. Be thoughtful
Do not eat around your friends who are fasting during the day. Or if you have to, make an effort to be discreet about it.
2. Ask questions
Talk to your friends about Ramadan and what it means to them.
3. Be patient
Understand that fasting is tiring. Give your friends a break if they are a bit grumpy.
4. Be prepared
Ensure that your friend gets a chance to eat as soon as the fasting period ends.
5. Take part!
See if you can be invited to an Idul Fitri celebration — you will never regret it!
Tips for travelling in Indonesia during Ramadan
Travelling in Indonesia during Ramadan can be difficult but not impossible. It is important that as a tourist you are respectful of this.
Be understanding of everything. Things may take longer than they should to get done, but remember they are hungry and tired, just like you. Especially if you have hired a driver for the day, make sure that they have an opportunity to rest.
Pack lots of water and small snacks. It is hot and sometimes you may not get an opportunity to eat for a while and small snacks are easily disguisable.
Eat at more touristy places during the day. Eat local delicacies at night, but remember to go half an hour after the locals, it will be much less packed.
Pack earplugs, the mosques become extremely loud during Ramadan and Indonesian mosques do not coordinate their prayers on loud speakers.
Have one meal at the ungodly hour of the morning and see what it is like. It will be fun, I promise.
Tips for your first kos Ramadan
Find a good warung or resto that will still be open for all your round-the-clock food. Sometimes places will shield off those eating from the public with a curtain or a wall, so double check.
Sleep until midday and have breakfast in your kos room – your kos mates will be none the wiser. Then you can break fast with them at 5.40pm.
Try out the little warungs that pop up during Ramadan that sell delicious snacks, like fruit. There are generally heaps near the universities.
If you want to experience the fast, fast lite and drink lots of water, remember you do not have 20 years of experience.
And remember night study sessions and 4am breakfast is totally fine, in fact, it's great language and nongkrong practice.
One tip for all in Indonesia during Idul Fitri
Don't move! Stay put. Every single person in Indonesia is on the roads, it is extremely dangerous. All the flights and trains will be booked. Everywhere will be closed. It is also much more expensive. So if, at all possible spend a few days at your hotel, take a walk around the city, just relax.
Ramadan mubarak, semuanya!