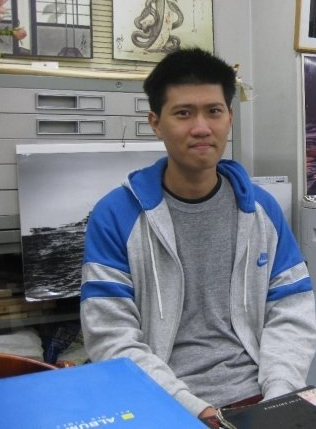 "Home is just not a place where you happen to be born, it is the place where you become yourself." -Pico Iyer
Some countries will always hold special places in our hearts with life changing experiences and unforgettable memories. Clarissa Tanurahardja spoke to Mikael Mirdad and Max Machribie about Australia as their second home.          
What's your most unforgettable experience when you lived or studied in Australia?
Mikael: I think it's hard to say the most unforgettable experience since there are so many wonderful experiences I had whilst in Australia. But perhaps, I can say that meeting new people from all around the world and becoming good friends with them up until now is a good experience.
Max: My unforgettable experience is when I watched AFL for the first time.  I remember we were seated between the St. Kilda fans and Sydney Swans fans. It was an exciting experience to see all the audience cheering for their team. The atmosphere in the stadium felt so different to anything I had previously experienced.
Does Australia feel like a second home for you? If yes, why?
Mikael: Yes, it does. The fact that I lived there for 5 years kinda made it my home without me realising it. I still have a lot of friends and family there. I know the country really well. It just feels familiar every time I go there.
Max: Yes, I feel Melbourne is my second home. The Aussies are very friendly. I love living in Melbourne. Melbourne is a nice city, which offers you everything from entertainment such as Melbourne Central, Bourke Street, and South Yarra to sceneic views such as Docklands and Southbank. I also love the public transport in Melbourne. It is very efficient and you can go anywhere you want.
What advice would you give for other friends who will live or travel to Australia?
Mikael: I always have this regret that I did not travel across Australia while I was living there. So my advice for you who are studying or living there, make the most of your time and start travelling. Australia is so much more than just Sydney, Melbourne, or Brisbane. To make the most of Australia go beyond the major cities and really explore all the country has to offer.
Max: My advice to anyone who wants to travel to Australia, you have to visit Mornington Peninsula 1 hour from Melbourne. They have the best strawberry farms in Australia and also different wineries that you can try. You also need to try Menya Restaurant in Melbourne Central, they served the best Gyutandon (beef tongue) in the world!
Mikael Mirdad is a passionate restaurateur who once lived in Australia and now manages his own business back in Indonesia.
Max Machribie studied chemical engineering at Monash University. He is currently working at an international leading chemical company in Indonesia.