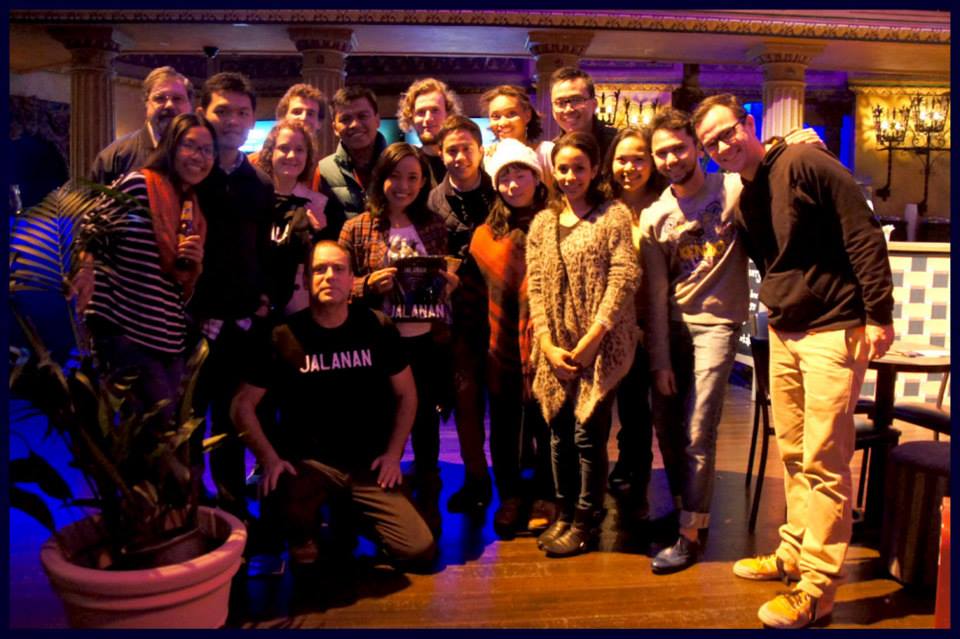 AIYA Victoria is a proud Media Partner of Indonesian Film Festival 2015, which will take place from April 9 – April 18 at Australian Centre for the Moving Image (ACMI), Melbourne. Throughout IFF 2015, AIYA Victoria will keep you informed of the festival via social media and the AIYA Blog. In the blog post below AIYA Victoria President Daniel Brooks introduces us to the festival program and highlights some of the films.
This year marks the 10th anniversary of the Indonesian Film Festival (IFF) – the largest celebration of Indonesian screen culture in Australia. IFF returns with the theme "Another Face of Indonesia" and thus aims to introduce festivalgoers to lesser known parts of Indonesia and Indonesian film.
Whilst the main program will run from Thursday 9 April until Saturday 18 April, there is a lot more to the festival than film screenings.
IFF Short Film Competition
The IFF Short Film Competition was held again in 2015. More than 100 entries were received from filmmakers from Australia, Indonesia and throughout the world. The main prize was awarded to Sowan by Bobby Prasetyo Retandi.
IFF Under The Stars
On Saturday 14th March a number of filmgoers turned up to South Lawn at the University of Melbourne to watch Arisan! in a version of open-air cinema (layar tancep). Though it was a cold and rainy evening, many of the audience stayed until the end of the film. One of these people was AIYA Victoria member Erin McMahon who was fortunate enough to win the "door" prize: a festival pass for IFF 2015. Congratulations, Erin!
FILMS
Eleven films will be screened as part of IFF 2015, including two Educational Screenings for school groups. Below we highlight three films from the festival program. All films will have English subtitles so regardless of whether you speak Indonesian or not make sure you come along.
3 Nafas Likas (Likas' 3 Breaths) | OPENING NIGHT | Thursday 9 April, 7:00 PM
The Opening Night film of IFF 2015 is based on the true story of an extraordinary woman, named Likas, who achieves remarkable success against the odds. Her actions are motivated by her promises to the three most important people in her life: her father, her brother, and her husband.
Tabula Rasa | AIYA NONTON BARENG | Wednesday 15 April, 6:45 PM
Tabula Rasa is the first feature-length film from director Adriyanto Dewo. This mouth-watering drama follows Hans (Jimmy Kobogau), an orphaned teenager from Serui (Papua) who travels to Jakarta to pursue his dream of becoming a soccer superstar but ends up working in a Padang restaurant.
On Wednesday 15 April instead of holding AIYA Victoria Language Exchange, AIYA Victoria invites you to join AIYA NOBAR: Tabula Rasa at IFF 2015. Make sure to check the AIYA Victoria Language Exchange Facebook for details in the coming days.
Jalanan (Streetside) | CLOSING FILM | Saturday 18 April, 6:45 PM
A number of AIYA Victoria members would already be familiar with Jalanan which screened at the Melbourne International Film Festival (MIFF) in 2014. For those not already familiar with the film, Jalanan is an award-winning documentary that tells the stories of three gifted, charismatic, and marginalised musicians – Titi, Boni, and Ho – as they struggle to make a living on the busy streets of of Jakarta. Director Daniel Ziv follows the lives of the musicians over a tumultuous five-year period in their lives. The musicians speak to us through their experiences but also through their music. This film will be a highlight of IFF 2015.
Following the screening, festivalgoers will have the opportunity to Q&A with the director and all three film stars. This marks the first time all three stars have toured together internationally and the first time that Ho and Boni have travelled overseas. Come and make them feel welcome in Melbourne. Don't miss out on seeing Jalanan at IFF 2015; tickets are likely to sell out.
JALANAN Trailer:
Tickets
Tickets for IFF 2015 are available via both the IFF website and ACMI website
Educational Screenings
For more information on the Educational Screenings on Friday 17 April check out the IFF website.
IFF 2015 will run in Melbourne from Thursday the 9th of April until Saturday the 18th of April. For more information about the festival program and to book tickets, visit IFF's website or following them on Twitter, Facebook or YouTube. AIYA Victoria is a proud media partner for IFF 2015.