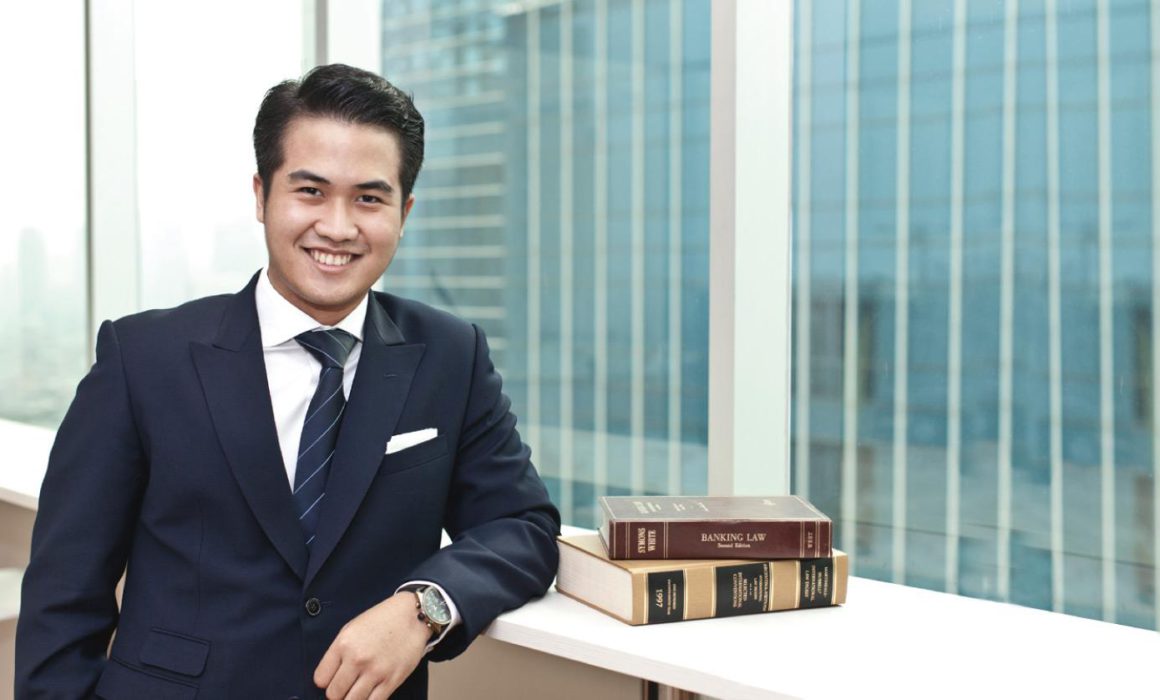 Aditya W Tumakaka is a Juris Doctor (JD) candidate at Melbourne Law School having already completed his undergraduate law degree in Indonesia. Aditya has worked at some of the top law and banking firms in Indonesia and is a young talent with a very bright future in the Indonesia-Australia relationship. AIYA caught up with Aditya to get to know a bit more about his career journey and what advice he has for young Indonesians and Australians looking to pursue a career between the two countries. As a delegate for CAUSINDY 2014, we also took the chance to ask what advice Aditya has for the delegates for this week's conference in Darwin.
Tell us a little about your background — what did you study, and where did you begin your career after you graduated?
I did my undergrad in Sarjana Hukum (LL.B. equivalent), at Catholic University of Atma Jaya in Jakarta, with major studies in international law. After that I decided to have a career as a corporate lawyer in DNC Advocates Law Firm in Jakarta where I mostly dealt with banking and finance, foreign investment, and minor litigation. I worked there for four years and got seconded for one year at DBS Bank Indonesia during the same period. DBS Bank is a Singaporean government owned bank and is one of the biggest banks in Southeast Asia so it gave me more nuance on how the cross-border transactions works from the business and legal point of view.
During this time was the period Prime Minister Julia Gillard issued a White Paper policy for the Australian government, which I think has not been implemented at all. I was really interested in seeing how the Australia and Indonesia relationship would grow and how much potential it had in the future. When I read it I thought it was a terrific idea for Australia-Indonesia relations and I think at that time the Australian government really saw the importance of Australia's integration to the Asian economy. With the booming economy in Indonesia and the rise of the middle class income it practically gives Indonesia a big market of Australia to have their products exported and with the rise of the economic relations between the two countries there will be many legal issues that may arise at the same time. Both Indonesia and Australia's legal system is very distinct and sometimes Australian lawyers do not really understand how Indonesian law operates and vice-versa. I think with the ongoing conditions it is very possible for Indonesian investors to invest in Australia or Australian investors to invest in Indonesia.
I chose to take the JD program at Melbourne Law School because Melbourne Law School was and still is the number one law school in Australia, the fifth position in the world (currently at 8th), so it was a no brainer really. Also, the proximity to Australia is so close so it was easy to go back and forth to Indonesia and there is a niche market that I could handle if I practice in both Australia and Indonesia considering the potential we have right now.
Are you really the only lawyer qualified to practice in both Indonesia and Australia?
I am not yet qualified to practice in Australia. But, it is upon completion of my JD and Practical Legal Training that I will be admitted to practice law in Australia and subsequently become dual qualified.
The thing is in order to become qualified to practice Indonesian law and appearing before Indonesian courts, you need to obtain an advocate license in Indonesia. That means you have to pass the Indonesian bar exams, studied law at an Indonesian law school and also have to be an Indonesian national to get that qualification. So, no Australians would be able to obtain qualifications there I suppose unless they have dual citizenship/nationality (Indonesian law does not recognise dual citizenship).
However, I'm not fully aware if there are Indonesians that are qualified to practice in both Indonesia and Australia. It's just the time and commitment required to assume that stage because you have to undertake four years law school in Indonesia and if you then want to take JD another three years on that. And sometimes, once people join the workforce they don't really want to spend that much time in the law school anymore. There is no lawyer that I'm aware of that holds both qualifications at this point of time. But, I think it's definitely possible for other Indonesians to obtain the JD and obtain admission to practice in Australia as well.
What sort of job opportunities has your niche skill set opened up in terms of employment opportunities?
It's opened up a lot of opportunities actually because Australian businesses are really trying to penetrate the Indonesian market, but it seems they don't really understand how to penetrate it. I think with my kind of qualifications and understanding of both countries and how people live and understanding what's the best way to approach the people will allow me to be able to provide the best advice for clients. I'm currently applying for clerkships with international firms that operate in both Indonesia and Australia. I'm trying to find an Australian firm that has a vision to expand their practice in Indonesia.
What advice would you offer to young Indonesians or Australians interested in working in the other country?
Indonesians in Australia:
It's pretty common to see that Australian companies tend to hire Australians, and they don't usually hire international students. But, I think Australian companies will be missing out on a big opportunity in expanding their business because I think when you want to penetrate a market you have to hire people who understand the culture, how the business is conducted and people with experience in handling those regions and jurisdictions. In that respect I think it will be important for them to hire a diverse range of future employees from diverse backgrounds in order to penetrate those markets. For example, if they want to penetrate the Indonesian market I think it would be great if they employ Indonesians, especially those who have been in the workforce in Indonesia before and really understand and grasp the idea of how to penetrate the market.
Sometimes in Indonesia it's more about the networks you have there and also the level of your understanding on the current situation in Indonesia as well. It's not something you can learn on campus it goes by experience sometimes. You have to invest, and I think the best investment in this regard is in the people.
I think for Indonesians trying to work in Australia it is important to show what your value is. It's important that you need to stand out. What I mean by stand out; it's okay to show that you are Indonesian and how that factor can contribute to the growth of the company and show that you understand the Indonesian market in a way that will assist the company to expand their business to Indonesia or even to Indonesian communities in Australia. I saw many of my friends who have tried to find jobs here tend to forget that their background difference could actually work as a strength. Sometimes the employers do not have a clear vision of how to grow their business. I think when you apply for a job or to be an entrepreneur it's important to show who you are or whatever background you are from to leverage your position.
Australians in Indonesia:
If the same business expansion argument applied to Australians in Indonesia, it is safe to conclude that Indonesia has big opportunities for Australians that want to study in Indonesia or even work there. There is opportunities in Indonesia especially for those who understand and can speak Bahasa Indonesia. I think it would be a great benefit for Australians who try and learn it as well because I've seen a lot of Australians who have come back from studying or working in Indonesia and have succeeded in creating the right networks. These accumulated experiences then become an asset for them and maybe for the companies where they worked. There are a lot of opportunities for Australians to travel to Indonesia, learn a lot of new things, which I think have been done well through the AIYEP program and CAUSINDY. But, the number is still not major enough to create the big impact, but I can see the numbers are growing and it shows really good progress.
CAUSINDY 2015 is set be held from 19-22 September in Darwin. You took part as delegate for CAUSINDY in 2014, can you tell me a little about those experiences and what the delegates should expect this year?
I had a really good time on CAUSINDY because it provides you with the opportunity to meet a lot of great people from different backgrounds. But, we all have one common thread; we are interested in the Australia-Indonesia relationship. Meeting and discussing with the delegates really gives you a new perspective as to how to help the relationship to grow and how can we contribute to make the relationship better. I met a lot of people from both private and government sectors, which I think is really terrific. I was on the business panel and we think seeing this relationship from a business point of view gives you more incentives to develop this relationship further. It's not just about the cultural ties and the geographical ties or proximity that we have. I think when we talk about the commercial interests and the idea that we can grow a prosperous relationship will entice more contributions and more public discussions as to how to develop this relationship and bringing people together from diverse backgrounds.
On the other side, seeing people from other backgrounds helps you develop new networks of a lot of people from different areas and sometimes for business it is important to know the right people, in the right areas, at the right time. Some of the CAUSINDY delegates have asked me for advice about Indonesian law, and I think I've been really fortunate to be able to help them out and I'm really grateful for that. For the future delegates they should expect more diverse people than what you have read in the profiles.
I think it's a good idea to put the conference in Darwin this year because Darwin is a good place to remind us of the historical ties between our countries especially between Aboriginals and Indonesians back in earlier times. It's a good reminder of the original ties and how we could strengthen it, but in terms of experience they will also experience the same terrific things that I had during the conference. These being meeting a lot of people, meet people with different perspectives and developing new networks.
Got any questions for Aditya? You can email him at [email protected] or check out his LinkedIn.