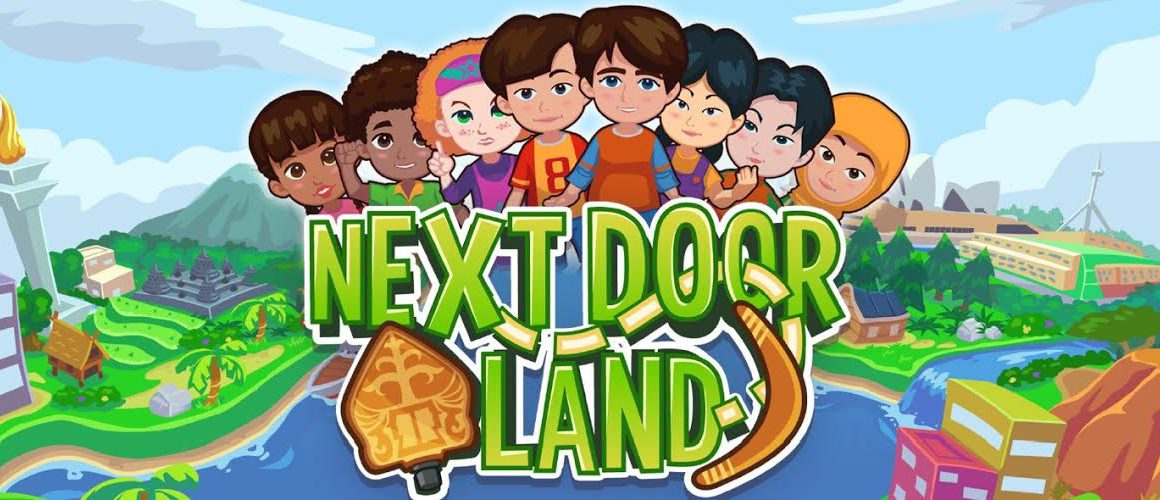 Next Door Land: Q&A with Agate Studio
DFAT's pioneering educational app, Next Door Land, officially went live last week. With this article, AIYA is continuing to share insights into the game's background, this time with a focus on development. AIYA recently spoke to Shieny Aprilia, managing partner of Agate Studio, to delve deeper into the game production process.
Tell us about Agate Studio. What is your company focus?
Agate is a leading Indonesian game company based in Bandung. We have two business units, one focusing on entertainment games, and the other focusing on serious games (that is, games with an educational or marketing purpose). We started in 2009 with 15 co-founders and have developed many games for multiple platforms since then. When we started the company, we found out that games are not only for fun, but also have huge potential for more serious purposes in fields such as education, healthcare, military, training, and many more. So, since then we have been actively promoting and educating people and organisations about games and how they can help.
Is this the first game about Australia in which you have been involved?
Yes, and we are super grateful we have been given this opportunity.
What are the main outcomes you want players to take from the in-game experience?
We want players to have a positive experience with this game. Also, we want them to understand more about both Indonesia and Australia, and make them curious enough to want to learn more after having finished playing the game.
Were there any challenges working on a project with a team based at the Australian Embassy in Jakarta, and a writer and illustrator based outside of Bandung?
We believe that we can coordinate more easily on a particular project if the whole team is in the same city. But despite being in different locations, there were no major challenges on this project – we were still able to communicate very well. For example, we needed more time to explain certain things because we communicate using Skype. The most important thing is that we are really grateful all team members from each of the different parties had a very positive contribution and were each aligned with a universal vision to make this game a success, such that we could overcome various challenges in the project quite smoothly.
Were there any particular facts of Australian history or culture that surprised you when creating the game content?
Yes there were many! One of the most memorable is the fact that the Great Barrier Reef in Australia is the largest in the world, and it can even be seen from outer space.
Tell us about the experience of testing the game on Indonesian children and students. What reception did the game receive?
It was a wonderful experience, because we could witness ourselves that they really enjoyed playing the game. Even though it took several hours to play the entire game, they were very patient and were able to maintain a high level of excitement from start to finish. And when the testing was finished, they even asked when the game would be released, because they couldn't wait to download and play it again! The reception was very positive.
Are educational apps becoming increasingly popular in Indonesia? What are the current trends?
Yes, educational apps and games are becoming increasingly popular in Indonesia. Some of the most popular are educational games with a local context, such as Islamic education games, and universal educational games such as the games in the Dr Panda series. And of course, the world-wide hit Minecraft is also a big phenomenon among Indonesian kids. But there are not many apps like this that are available for Indonesian students where they get to play puzzle games set throughout Indonesia.
Do you think that young Indonesians will become more familiar with Australia by using this app, and vice versa for Australians?
Yes, of course. As I mentioned before, we hope that this game can trigger an increased curiosity among Indonesian kids about Australia, and vice versa for Australian kids.
Click here to read about the official game launch in Jakarta. Then check out and download for free the Next Door Land app!