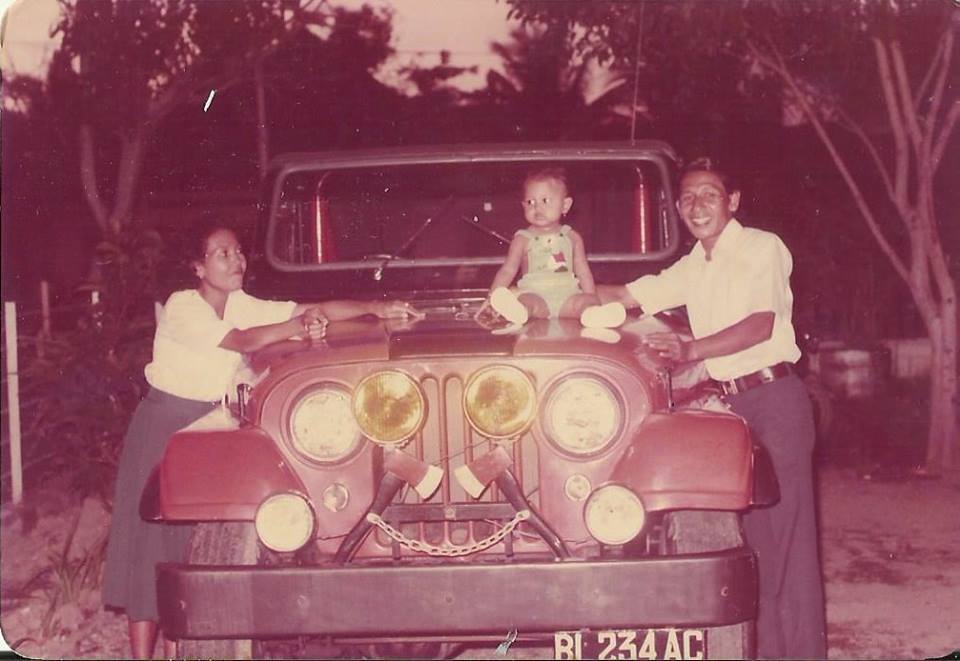 Rikayanti Desy is a young Acehnese woman and an Australia Awards Scholarship (AAS) recipient, currently studying a Masters of Environmental Engineering and Pollution Control at Griffith University. Today Rika shares her story of growing up in Aceh, surviving the conflict between Gerakan Aceh Merdeka and the Indonesian government, and the 2004 Indian Ocean tsunami.
Tell me about your childhood, Rika?
I grew up in the 80s in the provincial capital of Aceh, Banda Aceh. I could say that I had a very happy childhood. I was raised to be independent and work hard to achieve my goals.
What about the 90s when the conflict started?
In the 90s the Acehnese separatist movement emerged, known as Gerakan Aceh Merdeka (GAM). By 1999, Aceh was no longer safe. Thousands of Indonesian soldiers were sent to secure the situation. As things got worse, interpersonal conflict mixed with the political and when someone went missing or was killed, it was hard to know the reason. A 9pm curfew was enforced and a number of no-go zones were established.
We lived in the middle of the city. Although this area wasn't a main hotspot, bombs were sometimes set off to destabilise the situation. Our house also became a target. Around 7.30pm one evening, my aunt saw a man put something in our front yard. She actually thought it might have been a baby given how carefully he placed it on the ground. I was the first person to inspect it. What I discovered wasn't a baby at all but a package neatly wrapped in plastic: a time bomb. We immediately contacted the police and army. They worked hard to disarm it, but at 9pm sharp, it detonated. Luckily, the officer working on it escaped with his life, losing only three fingers. The windows of our house were shattered.
The conflict continued into the early 2000s. By then, I was a university student majoring in Civil Engineering. In order to get to campus from home, I had to cross a long bridge. One evening at around 6pm, just after finishing my final exam, I crossed that bridge on my motorbike. When I reached the middle, I heard several gunshots coming from multiple directions under the bridge. In the crossfire, I spun my bike around and raced back to campus. I couldn't return home that night. I remember then feeling so sad, thinking how our lives didn't matter if anyone could get their hands on guns and shoot whoever they wanted. Thankfully, since the peace agreement, the situation has improved.
I have another hard question for you, Rika. Where were you when the tsunami struck?
On Sunday 26 December 2004, after a sleep over at my friend's house, I awoke to a clear blue sky. At 8am, an earthquake struck. While we were used to earthquakes in Aceh, this one felt very different to the others. The earth moved unevenly in different directions and the quake grew in strength to 8.9 on the Richter scale. No one could sit, stand or even hold onto the trees.
When the earthquake passed, I tried to call my mum but found the phone lines and electricity were cut. People stepped outside to inspect the ruins. Some even headed down to the beach to catch the fish that were stranded on the sand as the tide suddenly receded. Unbeknownst to them, the tsunami was already on its way.
Ten minutes later, a wall of water over ten metres in height came crashing down on all those on the shoreline and then headed inland.
I saw people running from the city in our direction. People were shouting, "Water! Water's coming!" and telling everyone to run. I wondered, "Water? From where? It couldn't be a flood. Could it be a tsunami?" Panicked, I immediately headed for home. Just as I got close, a black wave came towards me. I fled with the crowd.
I then tried again to find my way home. As I waded through the water and climbed over rubble, I passed rivers filled with debris, garbage and human corpses, stripped of all their clothing and some with limbs missing. I finally arrived and found our home still standing among the ruins. The first floor was underwater and I had to climb the stairs to reach the second floor. Thankfully, I found all my family gathered there, safe.
What about Aceh now?
After the tsunami, it took some time for life to return to normal. When I graduated university, I became a civil engineering consultant for various NGOs working to rebuild the area. I had to be tough to ensure that the builders didn't cut corners. It was people's safety at stake! Eventually, the rebuilding efforts paid off. When I return to Aceh, I hope to contribute more to the development of my province.
Aceh really is a beautiful place with brilliant sea views, delicious food and coffee shops serving export quality coffee. At the beach, we can enjoy a fresh young coconut, and go surfing, snorkelling and diving. There are also dozens of offshore islands to visit.
Jane Ahlstrand is helping the AIYA Blog relate the stories of Indonesians who have found success in youth from humble or challenging beginnings. You can read her other interviews on the Blog here.