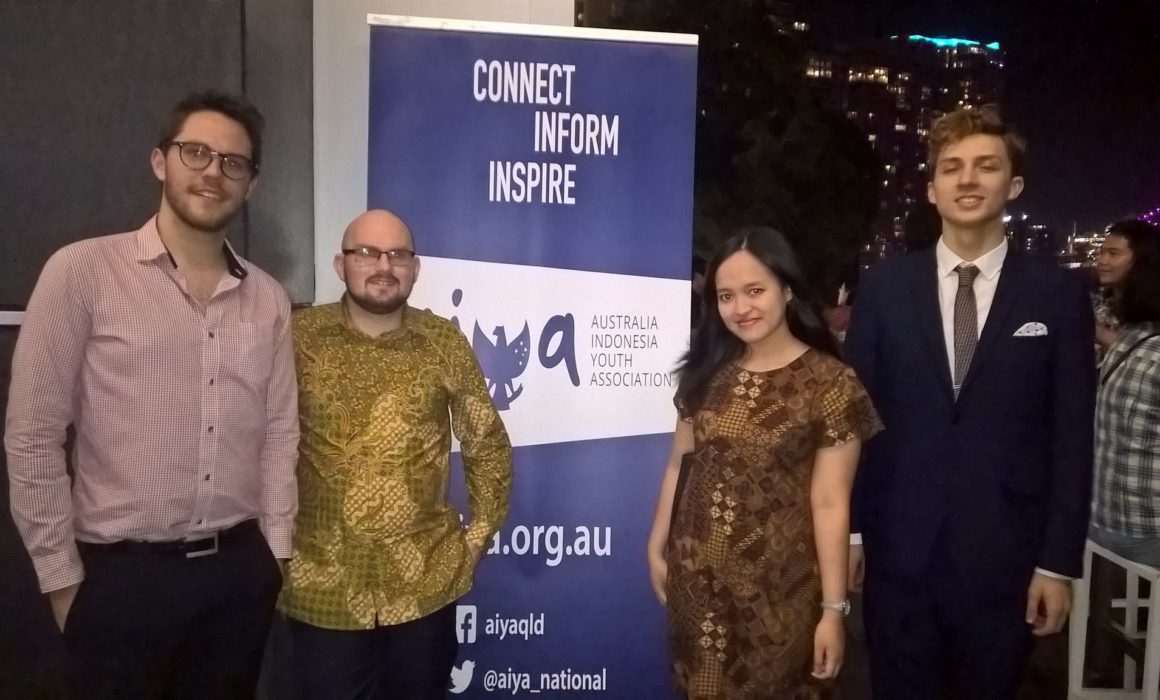 Indonesia's rapid economic growth is an open opportunity for Australia but this opportunity is often being missed. AIYA QLD's recent Indonesian Opportunities Networking Event, organised in partnership with the Australia Indonesia Business Council (AIBC) Queensland, showcased the many opportunities available in Indonesia and how Australia and Australians can benefit.
With a population of over 258 million, almost half of which is under 30 years of age, rapidly increasing domestic consumption and increasing investment in economic and social infrastructure, Indonesia is full of opportunities for Australia. With its proximity, specialization in key industries and strong government-to-government relations, Australia is positioned to take full advantage of the opportunities that Indonesia represents.
AIYA QLD's Indonesian Opportunities Networking Event, showcased this opportunity, featuring talks from experts in their fields, an opportunity to network with Indonesian and Australian young professionals, business people and experts. The occasion was a great success, with over 38 people attended the event at the scenic Bar Pacino in Brisbane CBD. The event was attended by special guests David Widjaja from AIBC Queensland and Ruly Fitrah from the Indonesia Investment Promotion Centre (BKPM) in Sydney.
The speakers for this informative event were: Rebecca Hall (Executive Director, International Education & Training at Trade & Investment Queensland), Dr Emma Baulch (Senior Research Fellow, Digital Media Research Centre at QUT) and Dr Greta Nabbs-Keller (Manager for Indonesian Programs, International Development Unit at UQ).
Rebecca opened the talks by emphasising the close relationship between Queensland and Indonesia, and how the increasing number of Indonesians studying in Queensland was an opportunity not just for international education but also for tourism and other industries.
Greta followed on the theme of strong government-to-government relations, speaking on the Indonesian Government's enduring priority of increasing capacity building and technical expertise, which is a great opportunity for the Australian Government and the private sector to bring Australian technical expertise and knowledge industries to improve Indonesia.
Emma finished the talks by discussing the importance of connecting with Indonesia and Indonesians. She notied the importance of studying the Indonesian language and of connecting with Indonesia through the many programs such as the New Colombo Plan, Australia-Indonesia Youth Exchange Program and other in-country programs.
Emma's message of making connections was taken to heart during the networking time with students, young professionals, business people and experts, who indeed connected and shared ideas. It was great to see such a wide variety of people come together, connect and discuss the opportunities that Indonesia represents.