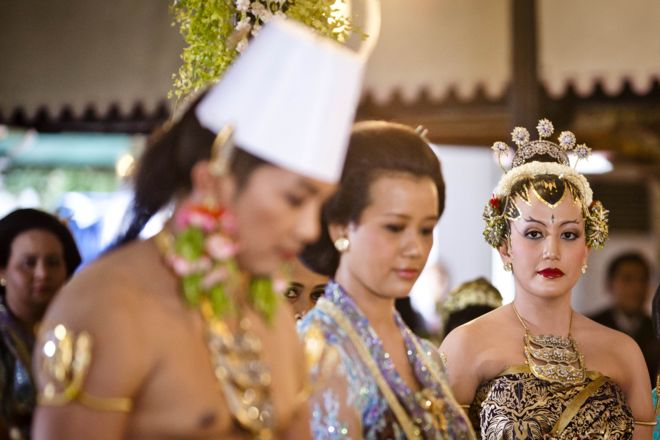 The Sultan of Yogyakarta holds a powerful political and spiritual position in the region. Now, it seems the Sultan is manoeuvring to make his eldest daughter his heir, representing a breakaway from long-standing tradition and sparking feuds among members of the royal court.
In the news
On the blog
Many parents consider that raising their children to speak more than one language will give their offspring an edge over monolingual kids. To compete in a globalised world, future generations are required to master at least two languages. On the blog this week, Novi Rahayu Restuningrum from Universitas Yarsi shares her experience of raising bilingual children.
This week, we delve into the AIYA blog archives, revisiting Oki Mustopa's tips and insights in applying for a work and holiday visa to Australia and how to deal with the challenges involved in living and working in Australia.
Events
AIYA are still hosting screenings of the incredible Indonesian documentary, Banda: The Dark Forgotten Trail, across Australia.
Hobart – TONIGHT: 8 June, 7pm, Centenary Lecture Theatre, University of Tasmania
Darwin – Rescheduled! Details TBA
Perth – 24 June, 7:30pm, University of Western Australia
Grab your tickets using the above links to secure your spot! For any questions about any of the screenings, please contact your local chapter.
Other events:
Melbourne, 26 June – What's happening in the Australia-Indonesia higher education space? On the 26 June, the Australia-Indonesia Business Council (AIBC) Victoria is hosting an education panel with an array of fantastic speakers keen to unpick some of the key issues in a critical sector for Indonesia. Click here for tickets and more information!
Opportunities
Join AIYA QLD! The Chapter is looking for an Events Officer, Sunshine Coast. If you're interested in joining the team please email

[email protected]

.
The Asian Studies Association of Australia is seeking self-motivated, energetic students to volunteer at its premier, biennial conference on the 3-5 July at the University of Sydney. Click here for more information about the positions and email

[email protected]

by 14 June if you are interested!
Indonesia Development Forum (Jakarta, 10-11 July 2018) is hosting a competition to tackle regional disparities across the Indonesian archipelago. You must submit either a blog, vlog, or infographic which discusses how you would overcome regional inequalities (#AtasiKesenjangan) in Indonesia.
Are you a masters student in literature, history, computer science or area studies? The Royal Netherlands Institute of Southeast Asian and Caribbean Studies (KILTV) are offering 3-month research internships in 'Digital humanities and traditional Indonesian literature'. Deadline for applications is 28 June.
Saksara, an Indonesia-based organisation dedicated to facilitating international research collaboration and transnational education, is searching for a new Research & Communications Associate in Bandung. Details attached. Be quick, applications close end of June!
The Australian phase of Australia-Indonesia Youth Exchange Program (AIYEP) will be hosted in Melbourne and Bendigo in October and November this year which means the program is looking for host families and host organisations in both locations! If you would like to be a host family or a host organisation for one of the lovely 18 Indonesian participants please apply here.
If you would like to become an Australian AIYEP participant applications are now open until 18 July! To apply you must be between 21-25 years of age, be a team player and want to learn more about Indonesia. Ayo daftar!
Applications for the AIC's ReelOzInd! Short Film Festival are now open! This year's theme is 'Youth'. Ayo, bikin film, yuk! Submissions close 31 July.
Learning a language? Get Indonesian & English language help with UniBRIDGE Project.
Like what we do and want to join or support your local chapter to contribute to our exciting activities? Sign up as an AIYA member today!