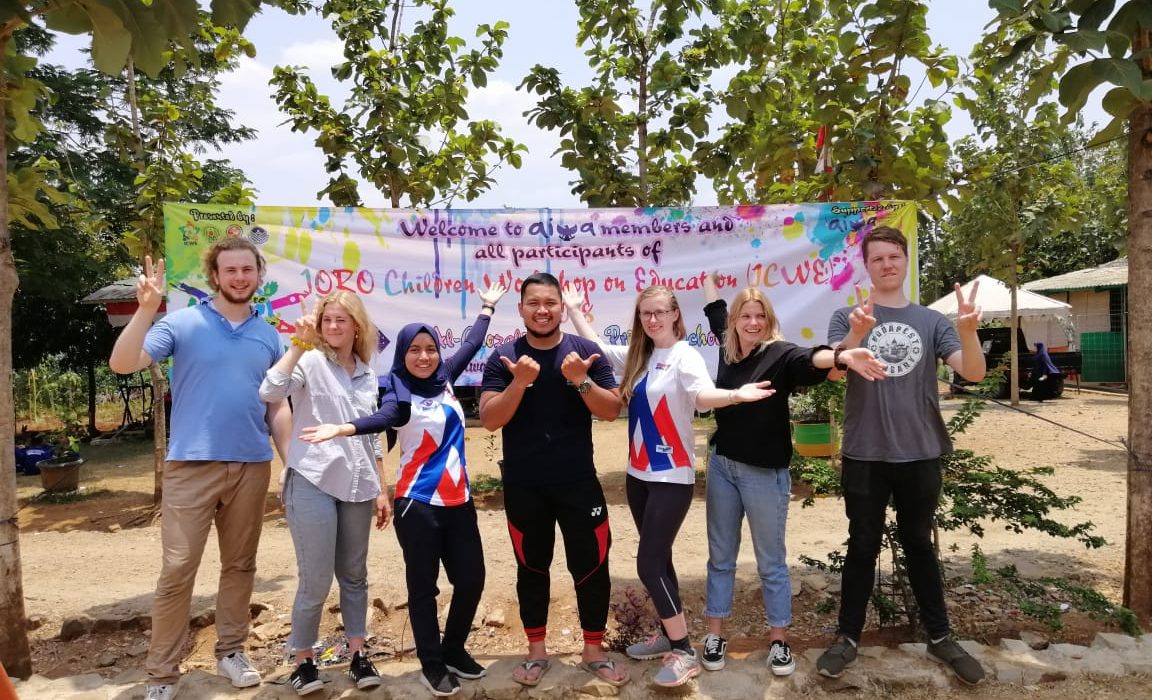 Last weekend AIYA visited Purwakarta to teach AFL and English to the excited students of SD and SMP at Islam Al Ghozali.
Over the course of the weekend, we engaged the kids in Australian culture teaching them songs from the Sydney Swans and Hawthorn chants to a few other favourites such as, Home Among the Gumtrees, I Still Call Australia Home and Downunder. As well as this, we taught the students the importance of learning English and had some invaluable conversations about themselves, their   families and their friends.
One of the highlights would have been the AFL coaching clinic and teaching the students the rules and skills of the game. Unsurprisingly, most of them picked it up much faster than myself and the other mentors.  The students then exchanged some Indonesian culture with us and we watched incredible performances of Pencak Silat and the song, Que Sera Sera.
Overall, we had a great weekend and learnt as much from the students as they learnt from us. We were so grateful to have been invited by Bapak Ery and Bapak Iwan and thankful for the entire communities hospitality. We can't wait to be back in Purwakarta to visit!!