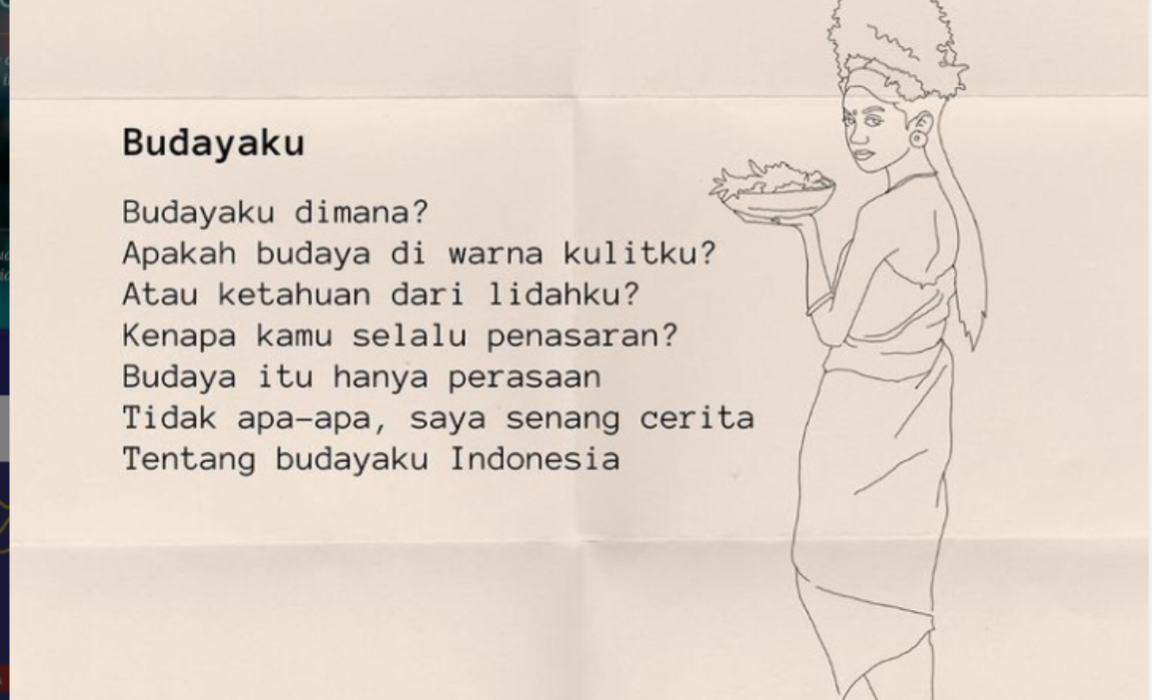 By Christopher Sukarno – Education Facilitator at AIYA Victoria
My name is Christopher Sukarno John Redden. I am a student at University of Melbourne, doing a double major in Politics & International Studies and Indonesian Studies. I also work part-time. I am currently living in Melbourne. Hobbies: I like listening to music a lot, I used to play a bit of music for a few years as a drummer in a band, I like listening to podcasts, reading books, and watching movies.
I was born and raised in Jakarta, Indonesia, I moved to Australia at the age of 16. My Mum is Javanese, my Dad is Australian, and they both still reside in Jakarta. I still have plenty of friends and family who I love and miss in Indonesia.
Christopher on his fondest memories of Indonesia:
Visiting Bukittinggi, West Sumatra was amazing. Going to Kawah Ijen, Banyuwangi and listening to the stories of the sulphur mine workers was a humbling experience. Visiting Mount Bromo was an amazing adventure, Surabaya is a beautiful city, and so is Jogja and Bandung. Every time I go back to Indonesia and visit a new place I just keep building more fond memories, its handy when you can speak the language and speak to locals.
An ocean away, but interconnected – How Christopher sticks to his Indonesian roots:
I stay connected to Indonesia in many ways. Retaining and speaking the language is important, I do that by hanging out with some Indonesian people that I've met in Melbourne. There's a decent Indonesian diaspora community in Melbourne. Joining AIYA is a way of keeping connected. Also by my studies, University of Melbourne offers Indonesian subjects taught in Indonesian, but they are non-language subjects. I've been reading some Indonesian literature, learning lot about Indonesian history and society through tertiary education is a good way to stay connected while learning new things.
Christopher's take on common misconceptions people have about Indonesia
One of the biggest misconceptions of Indonesia is how Islam operates in Indonesia. Westerners have a tendency to view Islam and Muslims through the prism of conflicts in the Middle-East or some form of negative coverage in the media. Then apply this misperception to view Muslims or countries with a large Muslim population, like Indonesia. From a general perspective, there's something for everyone in Indonesia, from surfing to mountain hiking, there's rich history, fascinating arts scene, museums, some world class bars, restaurants, clubs and resorts. Or you can eat local street food, travel how the locals do it, have an adventure, have a culturally enriching experience. There's an interesting dynamic between modernisation and tradition there you wouldn't find anywhere else.
Christopher on Indonesia's role in the global stage:
From an International Relations perspective I believe Indonesia has an interesting role to play in mediating relations between U.S and China. It is a regional power, as one of the leaders and founding members of ASEAN. I think Australia and Indonesia has shared concerns with regional disputes in the South China Sea for example. So I would like to see Indonesia-Australia relations improve, from an economic, regional security and cultural point of view, it makes sense for us to better understand each other, Indonesia is Australia's closest and most important neighbour in my opinion.
An anthology – Poems by Christopher Sukarno
Budayaku
Budayaku dimana?
Apakah budaya di warna kulitku?
Atau ketahuan dari lidahku?
Kenapa kamu selalu penasaran?
Budaya itu hanya perasaan
Tidak apa-apa, saya senang cerita
Tentang budayaku Indonesia
Kangen
Kangen, apa itu?
Seperti sate tanpa saus kacang
Seperti sepatu tanpa pasangan
Bayangkan keindahan tanpa rohani
Bayangkan wajah tanpa senyum
Bayangkan senyuman tanpa kejujuran
Mungkin lebih rumit
Tapi itulah yang kusampaikan
Lupa Bumi Lupa Diri
Hai bumi, apa kabar?
Aah, kami sudah tidak peduli
Jika kau hidup atau mati
Yang penting punya uang
sampah ku akan buang
didalam laut dan sungai
karena ku telah mengabai
kepentingan lingkungan
demi tujuan kekayaan
Ku minta maaf nanti