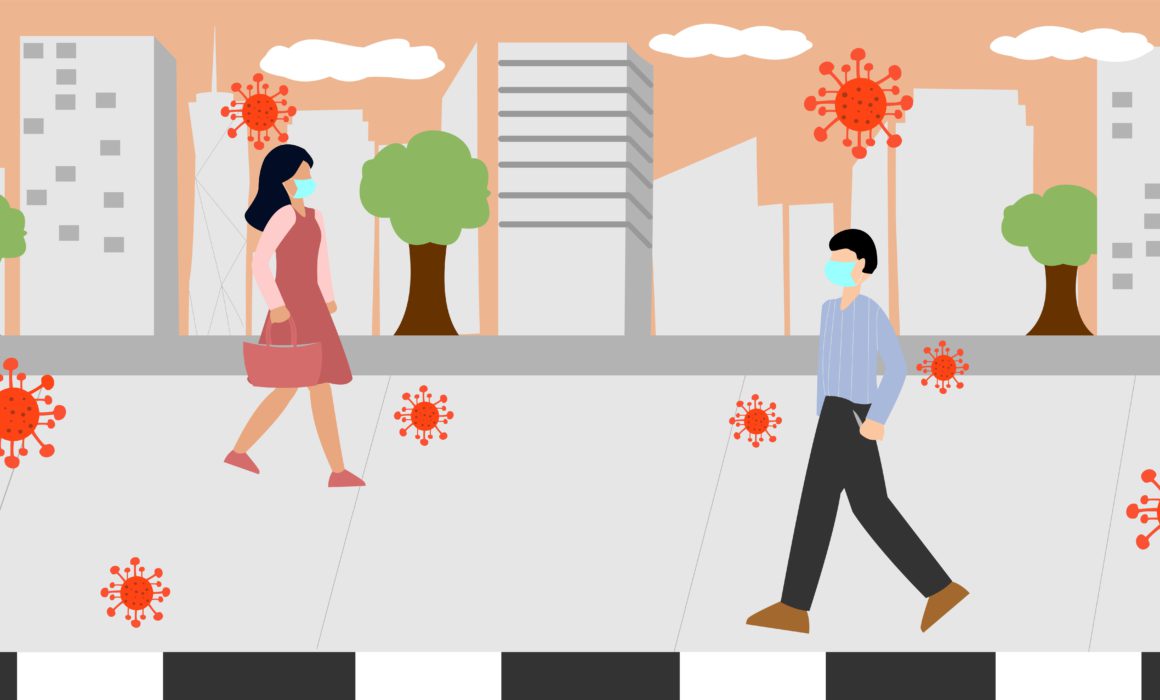 In February 2020, a month before Indonesia recorded its first COVID case, Indonesian President Joko Widodo 'Jokowi' spoke to Australia's parliament in Canberra, calling Australia Indonesia's 'closest friend', who 'never leaves Indonesia's side during times of disaster'. But how true does this statement remain at the height of Indonesia's COVID crisis? How has the pandemic affected the major pillars of our bilateral relationship? In this article, we'll be examining the effects of the pandemic on the Australia-Indonesia trade relationship by looking at case studies of three sectors: education, tourism and aid.
International Education
Prior to the pandemic, Indonesia was a significant and fast-growing market for Australia's international education sector, with Indonesian international students contributing a billion dollars to the Australian economy in 2019. Enrolments also reached a peak in 2020, when 17,969 Indonesians studied at an Australian institution – an increase of 7% from the previous year. Indeed, Australia is the number one destination for Indonesian students looking to study abroad.
However, with the advent of border restrictions introduced in March 2020, international students were no longer allowed to enter Australia and the subsequent impact on the international education sector was immense. Focusing on Indonesian students in particular, total enrolments fell by a whopping 14% between 2020 and 2021. There is also anecdotal evidence that students are choosing alternative destinations such as the US and the UK for their study due to the unappealing nature of online learning.
Australian students have similarly been affected by pandemic-related border restrictions. In 2018, Indonesia was the number one destination for New Colombo Plan (NCP) Mobility Projects, a government-scheme aimed at boosting Asia-Pacific awareness through international study opportunities. However, the ban on outbound travel has stripped Australian university students of their exchange and study abroad opportunities, with the NCP and schemes such as the Australian Consortium for In-Country Indonesian Studies grinding to a near halt (excluding virtual offerings).
Despite this, positive developments have also been borne out of the pandemic. In November 2020, Monash University was granted a licence to establish a physical campus in Jakarta – a first for a foreign university in Indonesia This was enabled by the Indonesia Australia Comprehensive Economic Partnership Agreement which deregulated Indonesia's university sector for Australian investors. With Monash Indonesia planning to open its campus to students in October 2021, some optimism towards Australia and Indonesia's trade relationship in the area of international education, can perhaps be justified.
Tourism
The COVID pandemic negatively impacted the tourism industry globally and Indonesia is no exception. Foreign arrivals dropped 75% from 16.11 million in 2019 to 4.02 million in 2020. This figure is predicted to drop further in 2021 as the government has mandated an 5-day quarantine on everyone arriving in Indonesia effective July 6th 2021.
Prior to 2020, Indonesia could expect over 1 million visits from Australia annually. On average, Australian tourists have the inclination to spend more money per day and stay longer than any other nationality. In 2014, it is estimated that Australian tourists alone contributed $1.8 billion AUD to the Indonesian economy. However the number of Australian visits have dropped significantly as of 2020, with only approximately 260 000 Australian arrivals.This drop is due to Australia's strict enforcement of their border control during the pandemic, not allowing citizens and permanent residents to leave Australia to engage in international tourism.
As a result of the lack of tourists, tourism hotspots like Bali have been economically devastated. A small survey conducted by kopernik.info found that the pandemic impacted 81% of the 77 household respondents' incomes, 44% of which have either permanently or temporarily lost their jobs. Overall the survey concluded that there is a 61% decrease in the respondents' incomes.
Mutual Aid and Assistance
A core pillar of our bilateral relationship pre-pandemic has been based on mutual aid and assistance. In 2020, Indonesia answered Australia's call for help during the bushfires, sending over military personnel. The billion-dollar aid package from the Howard Government after Indonesia's 2005 Tsunami remains strong in the mind of Indonesians, and is a shining example of the commitment Australia has shown to its important strategic partnership. At 3.49 million cases and 98,889 deaths at the time of writing, Indonesia now has the highest number of fatalities and infections of COVID in South-East Asia, and demand for medical care and supplies has overwhelmed its health system.
The recent announcement by Foreign Minister Marise Payne that Australia will donate $12 million in support and 2.5 million doses of the AstraZeneca vaccine is a promising start. However, the Shadow Minister for Foreign Affairs Penny Wong claims that this amount 'pales in comparison to other nations' [contributions]'. With AstraZeneca rollouts recently delayed, Indonesia is struggling, and this presents an opportunity for Australia to further assist through aid contributions for vaccine procurement, demonstrating Australia's prioritisation of Indonesia as a regional partner. Without a strong aid commitment from Australia, other countries have begun to fill the gaps in Indonesia's COVID response and support. Thus far China has provided Indonesia with many vaccines, collaborated in clinical trials and manufacturing, and in June pledged further closer cooperation in their COVID response after a high-level meeting in Guiyang. With Indonesia's current vaccination rate at only 7.56%, there is still much that can be done to assist.
Conclusion
The COVID pandemic has created many challenges, and the Australia-Indonesia relationship has not escaped unscathed, with numerous downturns in trade and aid, people-to-people interactions and key areas of investment such as education and tourism affected. In spite of this, there remains numerous opportunities for areas of closer cooperation and growth, both currently during the COVID crisis and post-pandemic. The Indonesian and Australian Governments made significant strides before COVID through new trade agreements such as the IA-CEPA, education initiatives and cross-cultural exchanges, and can hopefully continue to make good use of these in the future despite pandemic setbacks. However, if Australia wants to preserve and strengthen one of their most important neighbourly and strategic regional relationships, they should also commit more in financial assistance and aid support. It is no surprise that the greatest area of need at this time is for Indonesia's vaccination program in addition to the amounts already pledged. Increasing aid now will only serve to strengthen the bilateral trade relationship in the future.
Written by Ghaby Gunawan, Hirzi Putra Laksana and Kate Langley