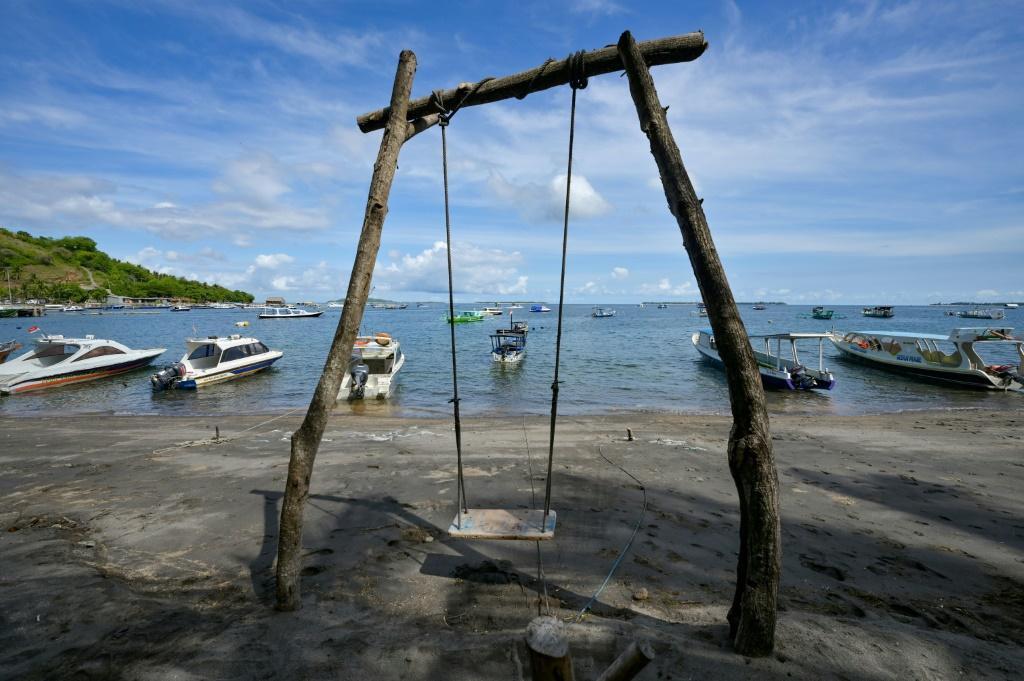 For foreign travellers who reached Indonesia before the borders closed, or who already lived in the country, the situation has enabled them to explore the island paradise untroubled by mass tourism.
In the news
On the blog
In February 2020, a month before Indonesia recorded its first COVID case, Jokowi spoke to Australia's parliament in Canberra, calling Australia Indonesia's 'closest friend', who 'never leaves Indonesia's side during times of disaster'. But how true does this statement remain at the height of Indonesia's COVID crisis? In this article, we'll be examining the effects of the pandemic on the Australia-Indonesia trade relationship by looking at case studies of three sectors: education, tourism and aid. Find out more in this week's blog here.
You either hate it or love it. Small Talk goes down in everyone's books as one of the most controversial social obstacles you can encounter, and there is also no middle ground. But whether or not you despise it is besides the point. In Indonesia, small talk is crucial. Read more about how to make small talk in Indonesia here.
Events
AIYA Indigenous Engagement Events! Kumpul, AIYA's Indigenous Engagement Committee have worked to construct and host some events in celebration:

Kumpul's First Nations Book Club launched earlier this year. Through the Book Club, we hope to learn from indigenous perspectives. On 23 Jan 2022 at 7pm AEDT/3pm WIB, we'll be meeting online to discuss The Yield by Tara June Winch. Tara is a Wiradjuri woman, an acclaimed writer and winner of the 2020 Miles Franklin Award (for this book!). Interested? Join the WA group here and/or the FB group here.

JOIN AIYA ON DISCORD! AIYA would like to cordially invite you to join our new Discord, an online group-chatting platform. We will be using Discord a digital hub for AIYA activities including:

FLEX – our online language exchange is on Discord and open to anyone with any level of Indonesian and English.
Games nights – AIYA will be hosting casual and impromptu gatherings on Discord
Ngobrol santai – any AIYA member will be able to join and chat with other members whenever you want.

JOIN AIYA IN-PERSON LANGUAGE EXCHANGE! LX is back in multiple locations across Australia. Connect, chill, and converse with like-minded youth, meet new friends and engage in cross-cultural exchange. In-person language exchange is on:

WA: Every second Wednesday, 6pm, Old Shanghai Northbridge. Follow @aiya_wa on Instagram or Facebook for more info.
VIC: Every Wednesday, 6pm, Carlton Gardens (outside IMAX). Follow @aiya_victoria on Instagram or Facebook for more info.

6-10 Dec Ever wanted to learn a Yolŋu language and culture? The Yolngu Studies team is running a fantastic short course for 5 days! For more info and registration here.
7 Dec COVID-19: Indonesia's health, society and economic recovery. PAIR (Partnership for Australia-Indonesia Research) Digital Summit features discussions with influential thought leaders from academia, policy, business and community organisations. The summit draws on a series of COVID-19 research reports, register here.
9 Dec marking International Human Rights Day, the ANU Indonesia Institute is hosting a discussion on women's rights and gender equality in Indonesia. Join the discussion here.
11 Dec DogMilk film is screening, in Melbourne, their cross-cultural exchange project; The film is described as an emotional topography of DSTV's work over the last 15 years, a living and growing archive of Torajan life, individual and communal. Watch the teaser here, and buy tickets here.
14-16 Dec The International Conference and Cultural Event of Lampung 2021, organised by Monash University, consists of keynote addresses and an array of presentations centred on the visual and performing arts of Lampung, South Sumatra. Register here.
19 Dec The Australian Embassy and Australia Global Alumni in Indonesia are hosting the 2021 Australian Alumni Awards Virtual presentation. Register here.
Opportunities
Like what we do? Want to join or support your local chapter to contribute to our exciting activities? Sign up as an AIYA member today!