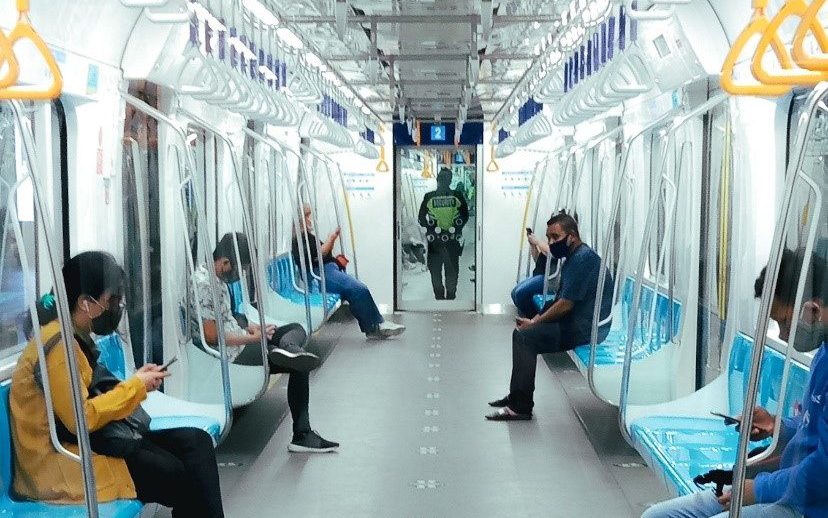 Written by Grace Viona – AIYA National Blog Editor
Translated by Thomas Shears – AIYA National Translation Team
As the COVID-19 restrictions in Jakarta are loosened, transport around Jakarta becomes easier. Next, your question would be, how do I get around Jakarta during the pandemic? As the capital city of Indonesia, Jakarta has various transportation options that you can choose from. Here are the Jakartans favourite transportation options:
1. Enjoy the skyline of Jakarta by Mass-Rapid Transportation (MRT)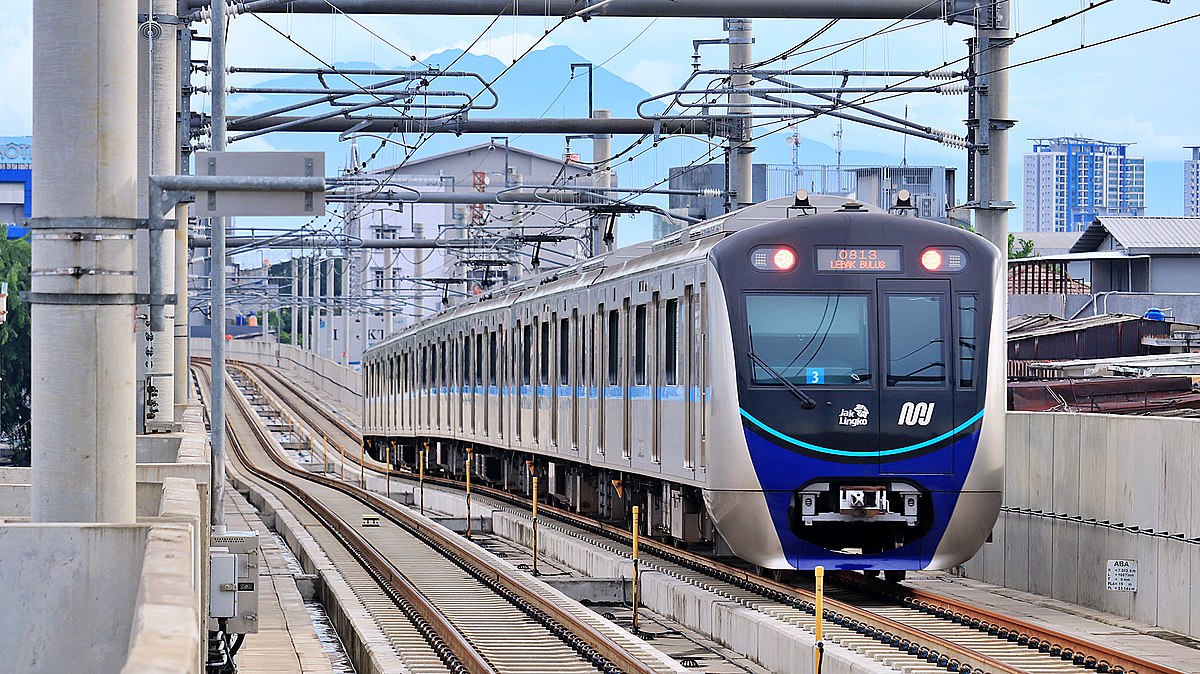 Are you going to popular spots around Central and South Jakarta? As one of the most comfortable and fastest public transportations in Jakarta, MRT will get you to your destination without hassle! From underground to flyovers, enjoy the beautiful skylines of Jakarta buildings. Don't worry about being trapped in a surging crowd because all the trains will stop every 5 minutes. Whether you're going to the office or visiting tourist destinations, the MRT is definitely a must-try transportation option during your stay in Jakarta!
Price range: IDR 3K – IDR 14K (One-way trip)
2. Explore Jakarta satellite cities with the KRL Commuter Line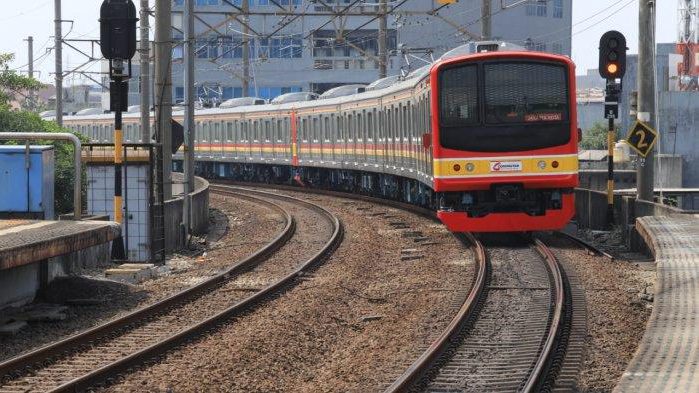 Interested in travelling to other cities around Jakarta? Why not try the KRL Commuter Line? It'll bring you to the satellite cities of Jakarta, namely Tangerang, Depok, Bogor, and Bekasi. If you can't deal with huge crowds on weekdays, you might want to ride it on the weekend. To know when to expect your train, check and track the schedule on KRL access, which is downloadable from Play Store or AppStore.
Price range: IDR 3K – IDR 6K (One-way trip)
3. Sightseeing with TransJakarta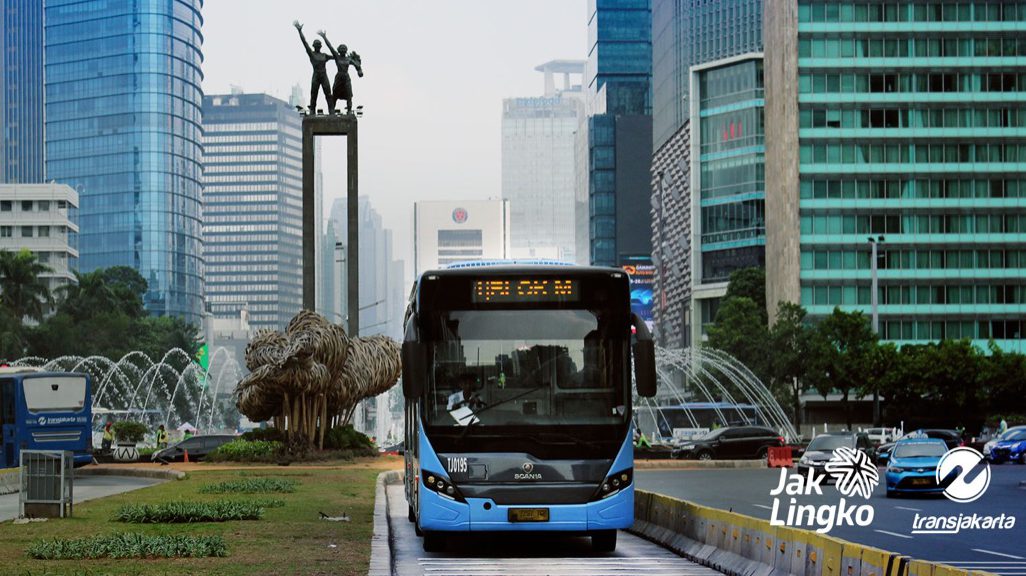 Looking forward to sightseeing the streets in Jakarta without traffic jams? Hop on the TransJakarta buses! Not only can you see the lively city closer, but the special bus lane will also get you to your destination faster. In addition, you can save your mobile data because Free Wi-Fi is always available in all TransJakarta stations. To know the route and schedule, check out TransJakarta website!
Price range: IDR 2K – IDR 3.5K
4. Travel privately by Go-Car or Grab Car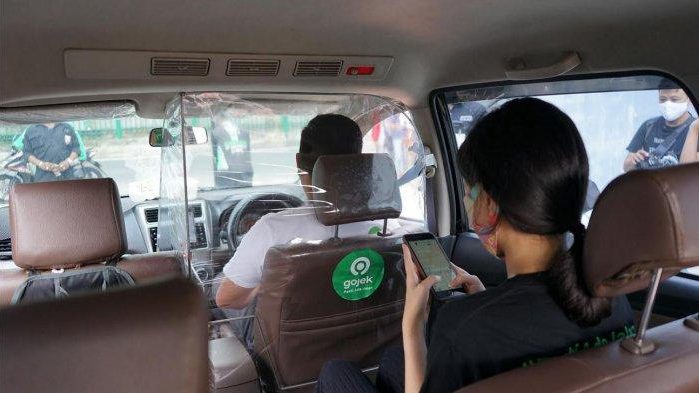 Do you need private transportation options for your friends or family? Grab Car and GoCar will get you covered! Arrive at your destination without having to stop at the stations. To enjoy this comfortable transportation choice, you'll only need to go download Grab or Gojek, go to the application, and choose your destination. During the COVID-19 restrictions, GoCar and Grab Car will carry up to 3 passengers, while you can choose a ride for 5 persons with GoCar (L) and GrabCar XL.
4. Arrive earlier with GoRide or Grab Bike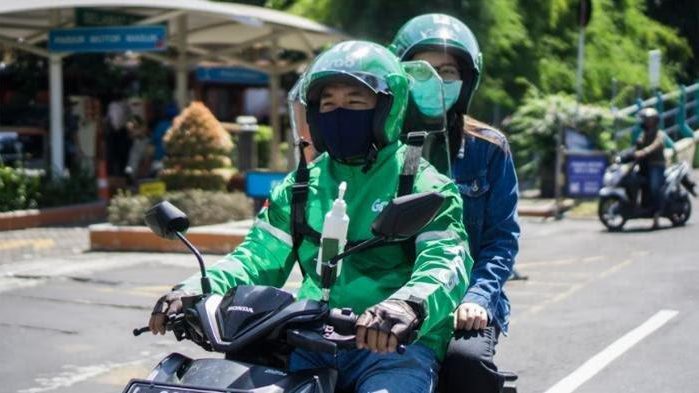 In a hurry for your meeting? Going places by yourself? Then GoRide and Grab Bike would be the best option for you! Open Gojek or Grab application, and just by several taps away, you'll be picked up by your driver with a motorbike. By using a motorbike hail riding service, you can save more on your travel duration. Before your trip, you'll be given a helmet and mask to ensure your safety.
5. Support city sustainability by riding your own bike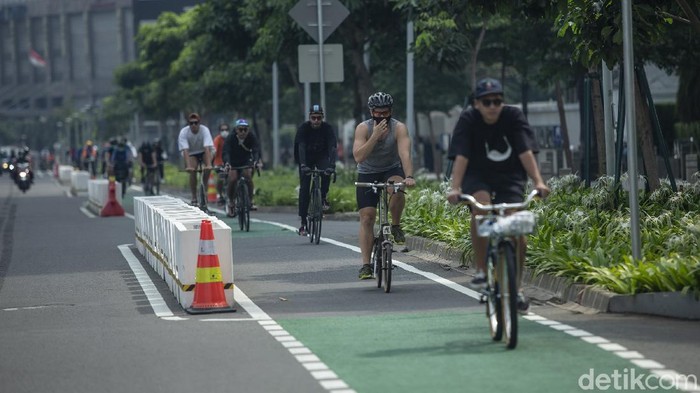 Saving the environment while staying healthy? Why not! Try riding a bike to your destination. Jakarta has many bicycle lanes that make this city bike-friendly. The 11 km long bike lane from Hotel Indonesia to Senayan traffic circle is one of the recommended tracks to enjoy your riding experience. Feel that biking takes too much time to arrive at your destination? Well, worry-not because MRT welcomes trifold bikes! Ride your bike to the nearest MRT station and continue to bring it after arriving at your arrival station. If you wish to carry your bike, you'll need to fold it before entering the station.
With the affordable and comfortable transportation offered in Jakarta, you can visit amazing places without trouble. So, which one of them is your favourite?