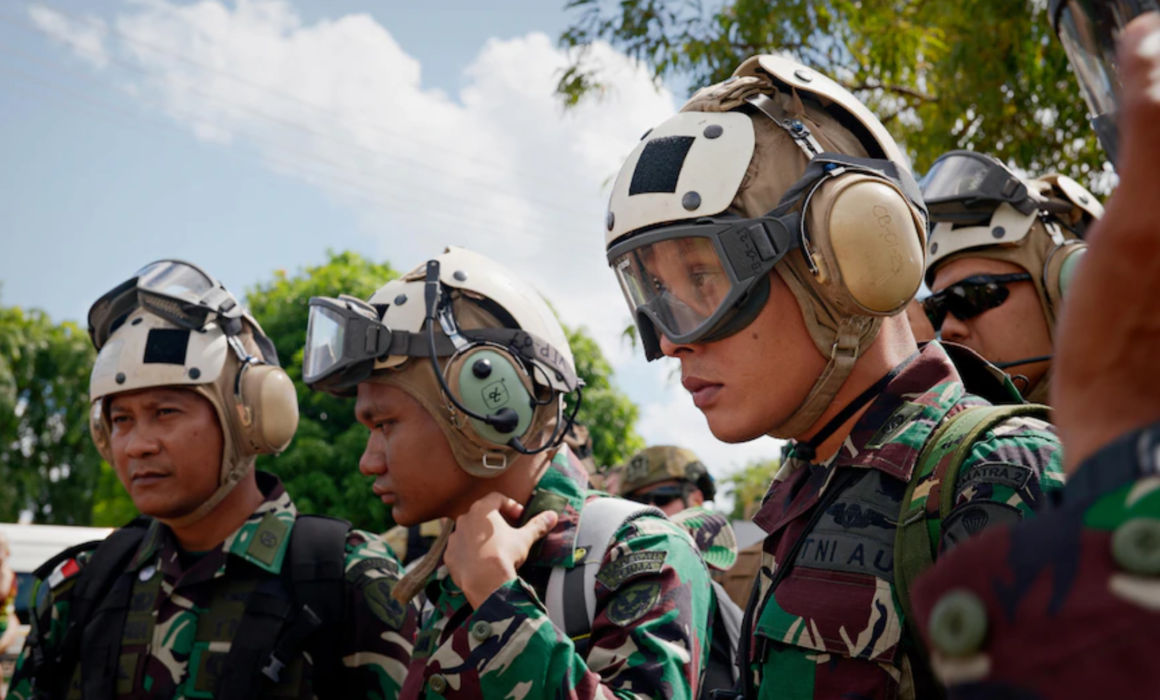 Indonesian Army joins Australian and US forces for humanitarian response training.
In the news
Tune in
If Indonesia's feminist icon Kartini was alive today, what would she make of women's progress? In this twelfth episode, OzAlum (created by Indonesian recipients of the Australia Awards) and modern-day Kartini Astrid Saraswati Vasile, CEO and Co-Founder of VASILE Build and GV Constructions (WA) and Suraiya Kamaruzzaman, human rights activist and lecturer at Syiah Kuala University, discuss what it takes to be a woman leader and make a difference in the community. They ask, how can we collaborate to eliminate multi-layered discrimination against women? Listen to the episode here.
Events
AIYA Indigenous Engagement Events! Kumpul, AIYA's Indigenous Engagement Committee have worked to construct and host some events in celebration:
JOIN AIYA ON DISCORD! AIYA would like to cordially invite you to join our new Discord, an online group-chatting platform. We will be using Discord a digital hub for AIYA activities including:

FLEX – our online language exchange is on Discord and open to anyone with any level of Indonesian and English.
Games nights – AIYA will be hosting casual and impromptu gatherings on Discord
Ngobrol santai – any AIYA member will be able to join and chat with other members whenever you want.

JOIN AIYA LANGUAGE EXCHANGE (IN-PERSON or ONLINE!) LX is back in multiple locations across Australia. Connect, chill, and converse with like-minded youth, meet new friends and engage in cross-cultural exchange. In-person language exchange is on:

VIC: Every Wednesday, 6pm, Carlton Gardens (outside IMAX). Follow @aiya_victoria on Instagram or Facebook for more info.
NSW: Every Wednesday, 6pm, Online on Zoom. Follow @aiya.nsw on Instagram or Facebook for more info.

ANU Indonesia Project is hosting the 16th Sadli Lecture on 19 May at 10am WIB. The lecture will be delivered by Dr Cassey Lee on Competition policy in the age of algorithms: Challenges for Indonesia. Register here.
AIYA Yogyakarta will host an Indonesian dance session on the 29 May, 1pm WIB. See here for more details. 
The Australia Indonesia Business Council (AIBC) is hosting a number of events across Australia.See event details here.
Are you interested in learning Indonesian dances and music virtually? Come and join KJRI Melbourne for their Virtual Indonesia Arts and Culture Scholarship (IACS) "Aku Rindu Indonesia". Find info and register here.
AIATSIS Summit calls for papers! This year's theme, Navigating the spaces in between, foregrounds the brilliance and value of Indigenous ways of knowing and seeing the world. Attend the summit on 30 May – 3 Jun. More info here.
SSEAC will host Honours Bootcamp 2022, a professional development program for students in Australia who are enrolled in an Honours program related to Southeast Asia. The program is online and/or in-person, apply for the Jun 20-23 event here.
Opportunities
Like what we do? Want to join or support your local chapter to contribute to our exciting activities? Sign up as an AIYA member today!