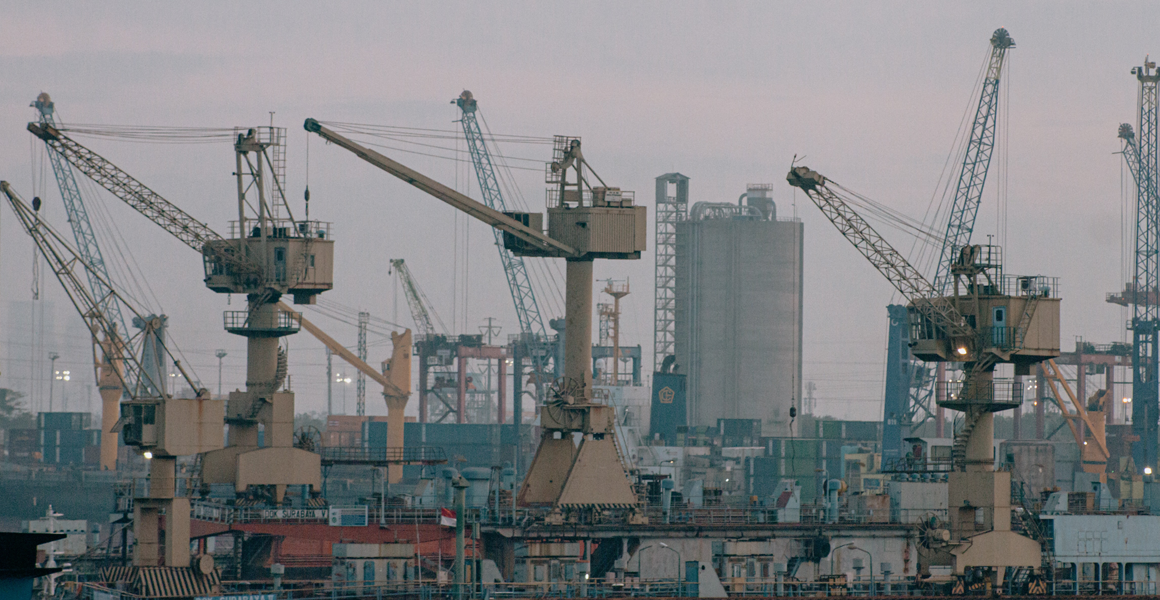 Indonesia plans to become a maritime powerhouse, an idea that is certain to demand a highly skilled workforce: What are the ramifications for education and training?
In the News
Tune In
Perdana Menteri Anthony Albanese telah mengumumkan kata-kata untuk referendum yang dijanjikan tentang Suara Pribumi ke Parlemen. Ini akan menjadi referendum pertama Australia sejak 1999 – dan yang pertama siapa pun yang berusia di bawah 42 tahun akan memilih. Jadi apa itu referendum dan bagaimana cara kerjanya di Australia? Dengerkan selebihnya di sini. (SBS Indonesia)
Events
AIYA Indigenous Engagement Events! The Kumpul Committee was established to connect with and celebrate the Indigenous cultures of both Australia and Indonesia.
JOIN AIYA ON DISCORD! AIYA would like to cordially invite you to join our Discord, an online group-chatting platform. We will be using Discord a digital hub for AIYA activities including:

Games nights – AIYA will be hosting casual and impromptu gatherings on Discord
Ngobrol Santai – any AIYA member will be able to join and chat with other members whenever you want.

JOIN AIYA FLEX – our online language exchange now moved to Zoom! It is open to anyone with any level of Indonesian and English, and held monthly on the first Sunday of the month at 1pm WIB/4pm AEST. Starting on 4 September, join FLEX here (a recurring link).
JOIN AIYA LANGUAGE EXCHANGE (IN-PERSON or ONLINE!) LX is back in multiple locations across Australia. Connect, chill, and converse with like-minded youth, meet new friends and engage in cross-cultural exchange. In-person language exchange is on:

ACT: Every Wednesday, 6pm, Marie Reay Building, ANU. Follow @aiya_act on Instagram or Facebook for more info.
NSW: Every Thursday, 6:30pm, alternating between in-person and online on Zoom. Follow @aiya_nsw on Instagram or Facebook for more info.
VIC: Every Wednesday, 6pm, Gallery Room, Multicultural Hub, 506 Elizabeth St, Melbourne VIC 3000. Follow @aiya_victoria on Instagram or Facebook for more info.

YOGYA: Biweekly on Mondays, 7pm, Lokio Cafe. Follow @aiya.yogyakarta for more info.

AIYA Jakarta x AIYA Sulawesi Selatan will host an information session on "Australia Awards Scholarship: A Comprehensive Guide" on 9 April at 1pm WIB / 2pm WITA. Join here.
Asialink is hosting a webinar "What to Expect from Indonesia as ASEAN Chair", including Indonesian Ambassador to Australia" on 6 April at 3pm AEST. Register here.
AIYA NSW is hosting a hybrid seminar on "How to Build a Startup – Panel & Networking". The event will be held on 27 April at 5.30pm AEDT. In-person event will be at Sydney Knowledge Hub, Merewether Building, The University of Sydney.
AIBC NSW is hosting a networking event with The Australian Ambassador to the Republic of Indonesia Her Excellency Ms Penny Williams PSM at Austrade in Sydney on 3 April at 5:30pm. Register here.
ANU is hosting a seminar on "Mayor selection in clientelistic environments: Causal service delivery effects" on 11 April at 2pm hybrid. Register here.
Opportunities
Like what we do? Want to join or support your local chapter to contribute to our exciting activities? Sign up as an AIYA member today!