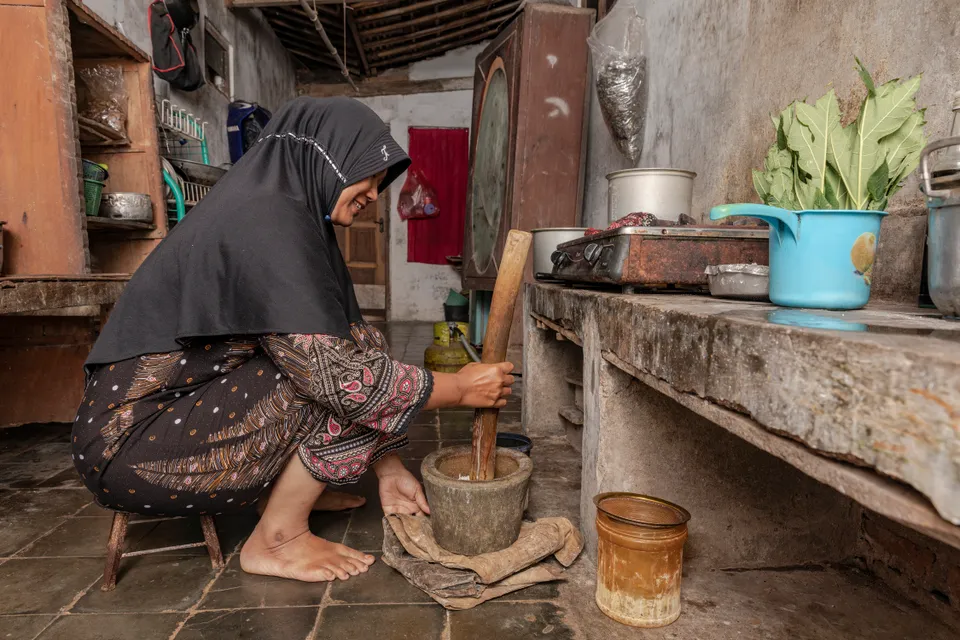 Over the past two decades, there has been a resurgence of jamu; both in the traditional sense, and a more modern one. Even more so after the global pandemic, the rise of wellness has given new life to the millennia-old tradition. In recognition, the country has nominated it for UNESCO's Intangible Cultural Heritage List, which helps protect the social history and cultural impact of endangered traditions.
In the News
On the Blog
The Republic of Indonesia only gained independence 79 years ago, successfully ending some 300 years of Dutch rule. Today, Indonesia's National Revolution (1945-1949) remains a cornerstone of Indonesian nationalist identity through its symbols, rhetoric, and aesthetics, which are all still highly relevant in modern Indonesia. However Indonesia's struggle for independence was not simply a national affair. Australia is now remembered as being one of the first Western nations to support Indonesia's bid for independence. Read more here.
Tune In
Dilail Abimanyu talks to Heri Febriyanto from Bendigo Australia Indonesia Klub (Baik) about What is the Bendigo Easter Parade? and the participation of the Indonesian people in following the parade. Listen here. (SBS Indonesia)
Events
AIYA Indigenous Engagement Events! The Kumpul Committee was established to connect with and celebrate the Indigenous cultures of both Australia and Indonesia.
JOIN AIYA ON DISCORD! AIYA would like to cordially invite you to join our Discord, an online group-chatting platform. We will be using Discord a digital hub for AIYA activities including:

Games nights – AIYA will be hosting casual and impromptu gatherings on Discord
Ngobrol Santai – any AIYA member will be able to join and chat with other members whenever you want.

JOIN AIYA FLEX – our online language exchange now moved to Zoom! It is open to anyone with any level of Indonesian and English, and held monthly on the first Sunday of the month at 1pm WIB/4pm AEST. Starting on 4 September, join FLEX here (a recurring link).
JOIN AIYA LANGUAGE EXCHANGE (IN-PERSON or ONLINE!) LX is back in multiple locations across Australia. Connect, chill, and converse with like-minded youth, meet new friends and engage in cross-cultural exchange. In-person language exchange is on:

ACT: Every Wednesday, 6pm, Marie Reay Building, ANU. Follow @aiya_act on Instagram or Facebook for more info.
NSW: Every Thursday, 6:30pm, alternating between in-person and online on Zoom. Follow @aiya_nsw on Instagram or Facebook for more info.
VIC: Every Wednesday, 6pm, Gallery Room, Multicultural Hub, 506 Elizabeth St, Melbourne VIC 3000. Follow @aiya_victoria on Instagram or Facebook for more info.

YOGYA: Biweekly on Mondays, 7pm, Lokio Cafe. Follow @aiya.yogyakarta for more info.

ANU is hosting a seminar on "Mayor selection in clientelistic environments: Causal service delivery effects" on 11 April at 2pm hybrid. Register here.
Asia Society Australia is hosting a seminar on business, trade, and careers in Southeast Asia, held at RMIT University on the 13th of April. Register here.
AIYA NSW is hosting a hybrid seminar on "How to Build a Startup – Panel & Networking". The event will be held on 27 April at 5.30pm AEDT. In-person event will be at  Sydney Knowledge Hub, Merewether Building, The University of Sydney.
AIYA SA will be holding an Iftar dinner in Adelaide on Sunday, 16 April at 5.30pm at Hello Indo Restaurant, 1/271-281 Gouger St. Everyone is welcome to attend, even if you're not fasting! More info here.
Opportunities
Like what we do? Want to join or support your local chapter to contribute to our exciting activities? Sign up as an AIYA member today!