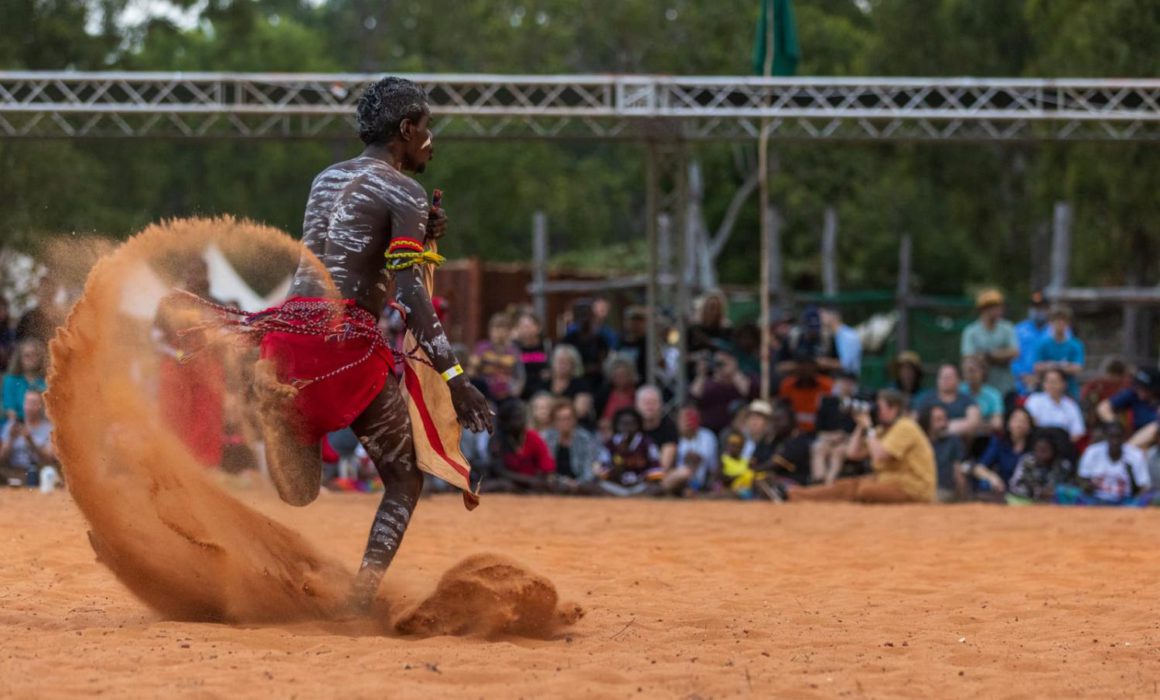 If stronger "people-to-people" links are the aim, experience from the world's oldest living culture offers a guide. Giving prominence to the voices of First Nations people from Australia will be positively received by Indonesians, and First Nations diplomacy can transform Australia's relationship with Indonesia. (Our Indonesia Today)
In the News
On the Blog
The New Colombo Plan (NCP) scholarship is a signature initiative of the Australian Government that aims to lift knowledge of the Indo-Pacific in Australia by supporting undergraduates to study and undertake internships in the region for up to 19 months. In 2023, 150 scholars received the NCP Scholarship, with only 8 being awarded the scholarship for Indonesia.

Read NCP scholars' experience in submitting successful applications on AIYA Blog here.
Tune In
Events
AIYA Indigenous Engagement Events! The Kumpul Committee was established to connect with and celebrate the Indigenous cultures of both Australia and Indonesia.
JOIN AIYA ON DISCORD! AIYA would like to cordially invite you to join our Discord, an online group-chatting platform. We will be using Discord a digital hub for AIYA activities including:

Games nights – AIYA will be hosting casual and impromptu gatherings on Discord
Ngobrol santai – any AIYA member can join and chat with other members whenever you want.

JOIN AIYA FLEX – our online language exchange is open to anyone with any level of Indonesian and English! It is held monthly on the first Sunday of the month at 1pm WIB/5pm AEDT. Join FLEX here (a recurring link).
JOIN AIYA LANGUAGE EXCHANGE (IN-PERSON or ONLINE!) LX is back in multiple locations across Australia. Connect, chill, and converse with like-minded youth, meet new friends and engage in cross-cultural exchange. In-person language exchange is on:

NSW: Every Thursday, 6:30pm, alternating between in-person and online on Zoom. Follow @aiya_nsw on Instagram or Facebook for more info or find the schedule here.
VIC: Every Wednesday, 6pm, Kathleen Syme Library and Community Centre. Follow @aiya_victoria on Instagram or Facebook for more info.
YOGYA: Biweekly on Mondays, 7pm, Lokio Cafe. Follow @aiya.yogyakarta on Instagram or Facebook for more info.

Indonesian Language Teachers' Association (VILTA) and the Monash Herb Feith Indonesian Engagement Centre are hosting an Indonesian Language Holiday Program that provides an immersive experience for Year 9-11 Secondary Indonesian Studies students. The program will be held on 29-30 June at Learning and Teaching Building Room 2.36 & 2.37, Monash University Clayton Campus. Register here.
The University of Melbourne, Asia Institute is hosting a documentary film screening of 'Burung Jawa/Birds of Java', followed by panel discussion. The event will be held on 29 June at 5.30pm in Interactive Cinema Space, Victoria. Reserve your spot here.
Join Indonesian movie screening "Buya Hamka" on 2 Jul at 12.30pm at Dendy's Cinema, Canberra. The biographical film is based on the true story of the life journey of an Indonesian national hero, Buya Hamka, who was a writer, journalist, educator, and politician who is known as the first chairman of the Indonesian Ulema Council (MUI). Reserve your ticket here.
Charles Darwin University is hosting a 4-Day Indigenous Diplomacy Intensive Workshop on 17-20 July. Register here.
The 2023 Lowy Institute Poll is being launched at the National Press Club on 26 June. Click here to register.
Opportunities
Like what we do? Want to join or support your local chapter to contribute to our exciting activities? Sign up as an AIYA member today!