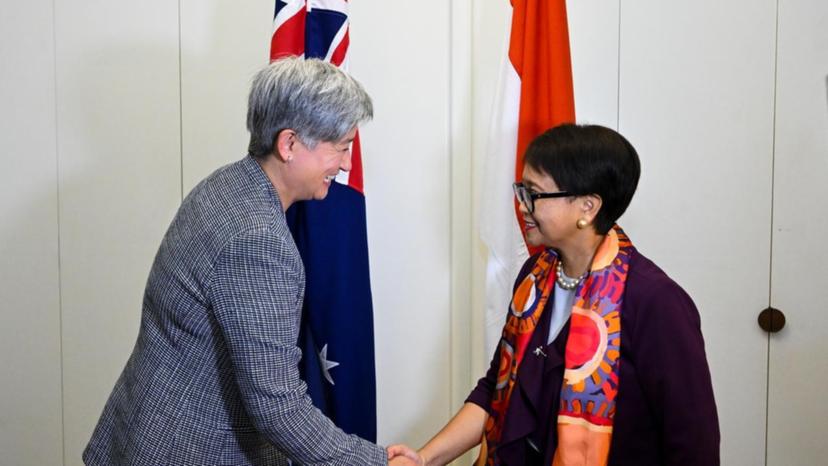 Australia will host key Southeast Asian and Pacific partners to tackle people smuggling, human trafficking and modern slavery. Foreign Minister Penny Wong will be joined by Indonesian Foreign Minister Retno Marsudi for the eighth Bali process ministerial conference in Adelaide on Friday.
In the News
On the Blog
After a long period of lockdown, tourists from Australia are finally coming back to Indonesia! Aside from Bali, which has always been a top destination for Australian tourists, we have listed five destinations that will make you hit the road. If you're also planning to visit Indonesia, you're coming to the right page! From mountains to the sea, here are the wonderful places that you should visit in Indonesia. Find out more here.
Setelah masa kuncitara yang panjang sekali, akhirnya para turis asing dari Australia mulai kembali ke Indonesia! Selain Bali yang sudah lama menjadi tujuan utama bagi mereka, inilah lima tempat yang bakal bikin kamu pengin cus. Kalau kamu berencana untuk mengunjungi Indonesia, kamu datang ke tempat yang tepat! Dari gunung hingga ke laut, berikut daftar tempat cantik yang harus kamu kunjungi di Indonesia. Temukan selebihnya di sini.
Events
AIYA Indigenous Engagement Events! The Kumpul Committee was established to connect with and celebrate the Indigenous cultures of both Australia and Indonesia.
JOIN AIYA ON DISCORD! AIYA would like to cordially invite you to join our Discord, an online group-chatting platform. We will be using Discord a digital hub for AIYA activities including:

Games nights – AIYA will be hosting casual and impromptu gatherings on Discord
Ngobrol Santai – any AIYA member will be able to join and chat with other members whenever you want.

JOIN AIYA FLEX – our online language exchange now moved to Zoom! It is open to anyone with any level of Indonesian and English, and held monthly on the first Sunday of the month at 1pm WIB/4pm AEST. Starting on 4 September, join FLEX here (a recurring link).
JOIN AIYA LANGUAGE EXCHANGE (IN-PERSON or ONLINE!) LX is back in multiple locations across Australia. Connect, chill, and converse with like-minded youth, meet new friends and engage in cross-cultural exchange. In-person language exchange is on:

ACT: Every Wednesday, 6pm, Marie Reay Building, ANU. Follow @aiya_act on Instagram or Facebook for more info.
NSW: Every Wednesday, 6pm, Online on Zoom. Follow @aiya.nsw on Instagram or Facebook for more info.
VIC: Every Wednesday, 6pm, Gallery Room, Multicultural Hub, 506 Elizabeth St, Melbourne VIC 3000. Follow @aiya_victoria on Instagram or Facebook for more info.

YOGYA: Biweekly on Mondays, 7pm, Lokio Cafe. Follow @aiya.yogyakarta for more info.

ANU's Indonesia Project is running a webinar on 'Unlocking the Full Potential of Digital Merchants: Lessons from the second round of the COVID-19 Digital Merchants Survey', as part of its Global Seminar Series, on the 15th of Feb. Click here for more info.
ANU will host a book launch of 'In sickness and in health: Diagnosing Indonesia takes a snapshot of the state of health and healthcare provision in Indonesia' will be held at the Coombs Tea Room in Canberra at 3:30pm on 22 Feburary. Register here.
Opportunities
Like what we do? Want to join or support your local chapter to contribute to our exciting activities? Sign up as an AIYA member today!