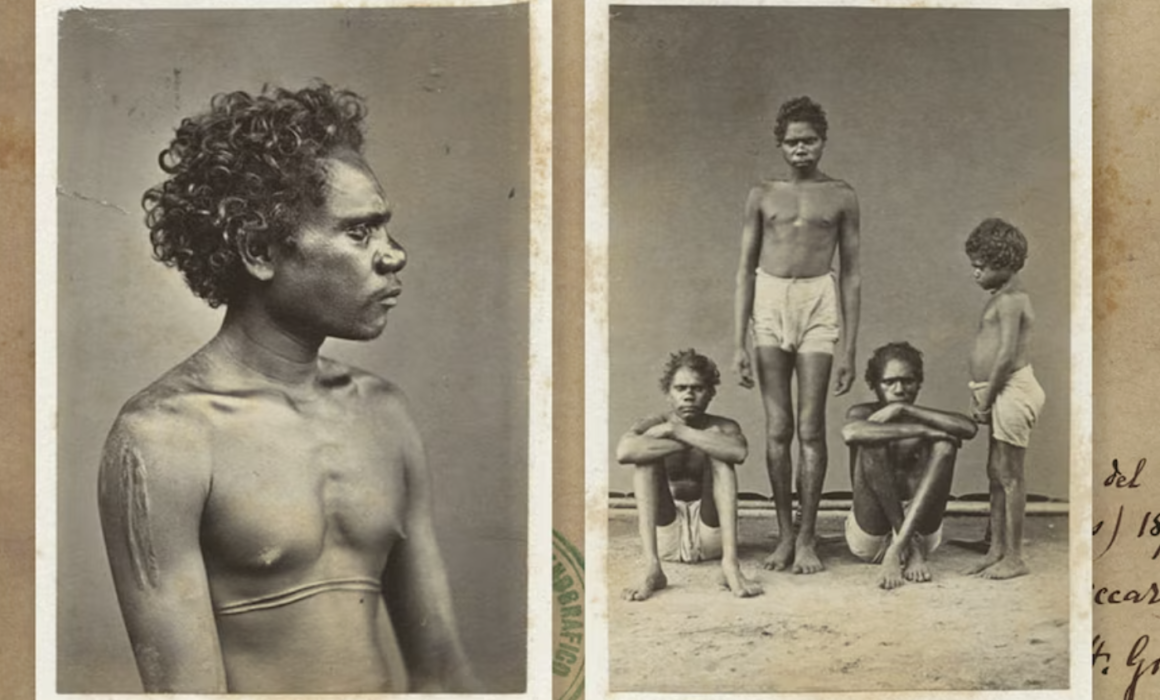 The discovery of a trove of long-forgotten, black-and-white photographs in an Italian library has proven that a group of Indigenous Australians formed a community in South East Asia 150 years ago.
In the News
Tune In
It's no secret that trade improves women's economic empowerment. In indonesia especially, women's entrepreneurship continues to boost economic activities, support families, and promote gender equality. In 'Empowering Women in Trade', we explore how to take women's entrepreneurship to the next leve. This episode features an interview with Dewi Harlas, CEO of Diva Prima Cemerlang, and manda Robbis, Founder, Equity Economics. Listen here.
Events
AIYA Indigenous Engagement Events! The Kumpul Committee was established to connect with and celebrate the Indigenous cultures of both Australia and Indonesia.
JOIN AIYA ON DISCORD! AIYA would like to cordially invite you to join our Discord, an online group-chatting platform. We will be using Discord a digital hub for AIYA activities including:

Games nights – AIYA will be hosting casual and impromptu gatherings on Discord
Ngobrol Santai – any AIYA member will be able to join and chat with other members whenever you want.

JOIN AIYA FLEX – our online language exchange now moved to Zoom! It is open to anyone with any level of Indonesian and English, and held monthly on the first Sunday of the month at 1pm WIB/4pm AEST. Starting on 4 September, join FLEX here (a recurring link).
JOIN AIYA LANGUAGE EXCHANGE (IN-PERSON or ONLINE!) LX is back in multiple locations across Australia. Connect, chill, and converse with like-minded youth, meet new friends and engage in cross-cultural exchange. In-person language exchange is on:

ACT: Every Wednesday, 6pm, Marie Reay Building, ANU. Follow @aiya_act on Instagram or Facebook for more info.
NSW: Every Wednesday, 6pm, Online on Zoom. Follow @aiya.nsw on Instagram or Facebook for more info.
VIC: Every Wednesday, 6pm, Gallery Room, Multicultural Hub, 506 Elizabeth St, Melbourne VIC 3000. Follow @aiya_victoria on Instagram or Facebook for more info.

YOGYA: Biweekly on Mondays, 7pm, Lokio Cafe. Follow @aiya.yogyakarta for more info.

AIIA is hosting an event featuring Prof. Simon Butt to discuss the Indonesia's newly enacted Criminal Code. Attend the hybrid discussion on 28 Feb at 6pm. Register here.
ANU is hosting a seminar on 'Indonesia's post-pandemic strategy: the way forward' at Barton Theatre, JG Crawford Building ANU on 3 Mar 10am AEDT. Register here.
Festival Sinema Australia Indonesia is on until 18 March. Check out the dates and the line up here.
Opportunities
Like what we do? Want to join or support your local chapter to contribute to our exciting activities? Sign up as an AIYA member today!