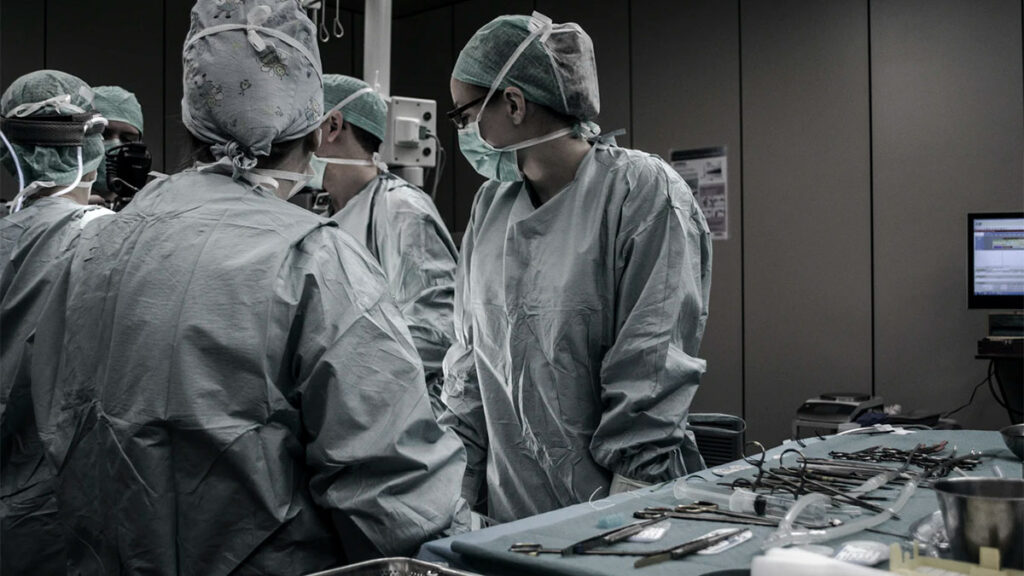 While COVID-19 has overwhelmed the best healthcare systems in developed nations, resource-limited hospitals in countries such as Indonesia face even greater, unprecedented challenges. The problems with fragmented supply chains, information gaps and lack of transparency has become increasingly obvious as health facilities struggle to obtain the medical supplies required.
Read more
In the news
Events
AIYA Indigenous Engagement Events! The AIYA NAIDOC Committee have worked to construct and host some events in celebration:

First Nations Book Club has its inaugural launch this year, it promotes the importance of incorporating Indigenous perspectives into the work we do in building the Australia-Indonesia relationship. Meet bi-monthly to read a diverse range of books by Indigenous Australian authors. Sign-up here.

JOIN AIYA ON DISCORD! AIYA would like to cordially invite you to join our new Discord, an online group-chatting platform. We will be using Discord a digital hub for AIYA activities including:

FLEX – our online language exchange is on Discord and open to anyone with any level of Indonesian and English 

Games nights – AIYA will be hosting casual and impromptu gatherings on Discord

Ngobrol santai – any AIYA member will be able to join and chat with other members whenever you want.

JOIN AIYA IN-PERSON LANGUAGE EXCHANGE! LX is back in multiple locations across Australia. Connect, chill, and converse with like-minded youth, meet new friends and engage in cross-cultural exchange. In-person language exchange is on:

WA: Every second Wednesday, 6 PM, Old Shanghai Northbridge. Follow @aiya_wa on Instagram or Facebook for more info. 

7 August NAILA is hosting a speech workshop at 2pm WIB/5pm AEST for those hoping to submit to the competition which is closing later this month. See further info here. 
8 August AIYA National – Skills Workshop on public speaking at 1pm WIB / 4pm AEST. Signup to AIYA's first edition of Skill Workshop Series and undertake a public speaking course from Udemy together. Free for all AIYA members. Register here.
10 August Trade Organic is hosting an online Export Masterclass that is being delivered in collaboration with a number of industry experts, including Export Connect and Asialink, at 11am-2pm AEST. Secure your spot here.
12 August CAUSINDY is hosting a webinar at 5pm WIB with Lufaldy Ernanda (Soleser, ex-Nike) and Con Hristodoulidis (AGL Australia) who will bring expert insights into renewable energy in Australia-Indonesia. Register here.
12 August Asia Society Australia is hosting the Generation Asia Young Leaders Forum, a half-day forum to understand how we can work within these new parameters to reshape our Asia engagement, "level up" our digital engagement, and foster deep and long-lasting connections to the region. The forum commences at 11am AEST. Register here.
13 – 14 August Congress of Indonesian Diaspora 6: Post Covid-19 "A Stronger Indonesia with Diaspora" aims to foster partnership among Indonesian diaspora communities and to inspire them to be a tangible force for a stronger Indonesia. Get your ticket here.
14 August KJRI Melbourne, AIBC Vic, PPIA Vic, PPIA Tas, AIYA Vic and Buset are hosting a 'Business Coaching Series' throughout August. Join the third episode of the series at 11am AEST to learn about business ethics, models and innovation. Register here.
15 August AIYA National – 17an Trivia is on at 1pm WIB/4pm AEST. Celebrate Indonesian Independence Day with fun quizzes and get the chance to win interesting prizes. More info here.
24 August ACICIS Virtual Open Day showcases the variety of opportunities available for university students to virtually study in Indonesia through ACICIS. Open for students and professionals in student mobility. See the schedule and register by 19 Aug here.
26 August The University of Sydney is hosting a webinar on 'The Precarious Past: Historical Practices in Premodern Java' at 5pm AEST. Join Dr Wayan Jarrah Sastrawan as he steps back into the past to explore how the premodern Javanese recorded history. Sign up here.
27 August Asialink is hosting a talk "The Rise of Women in Diplomacy" to unpack the challenges faced by Australian women in international diplomacy and public service. Sue Boyd, one of only four female Australian ambassadors in the world, will be presenting at 10:45am-12pm AEST in Sydney Myer Asia Centre, UniMelb. Register here.
7-9 September RDI UREF x SUAKA is inviting you to join the Forced Displacement & Urban Management Conference. The Conference focuses on the theme of Right of the City, Space and Place, and Beyond Resettlement. More details here.
29 September 'Citizens of the World: Indonesian Studies in Australia' is an international conference (webinar) hosted by Melbourne University that will bring together Language, Culture and Area Studies experts and the broader Indonesia and Southeast Asia-interested community. Together, they will engage in a critical dialogue about past, current and future directions in Indonesian studies. Register here.
AIMEP is fundraising to provide emergency relief to Indonesians impacted by COVID. Oxygen tanks, self-isolation support, and burial funds are desperately needed. Donate here.
Academics in Australia are supporting Indonesia's COVID-19 response alongside PPNI JaTim and WeCare. Donate to provide support for nurses and their families fighting COVID-19 here.
Bali Beat was established in March 2020, The Bali Beat gathers together the biggest news and each day's COVID-19 data on the Island of the Gods Subscribe. Follow Bali's latest articles here.
Opportunities
Like what we do? Want to join or support your local chapter to contribute to our exciting activities? Sign up as an AIYA member today!